NEWS 2020
We have desided to keep the first girl from the combination between
CH. IT* Aenphasy Dark Secret & NO*Dilectis Triana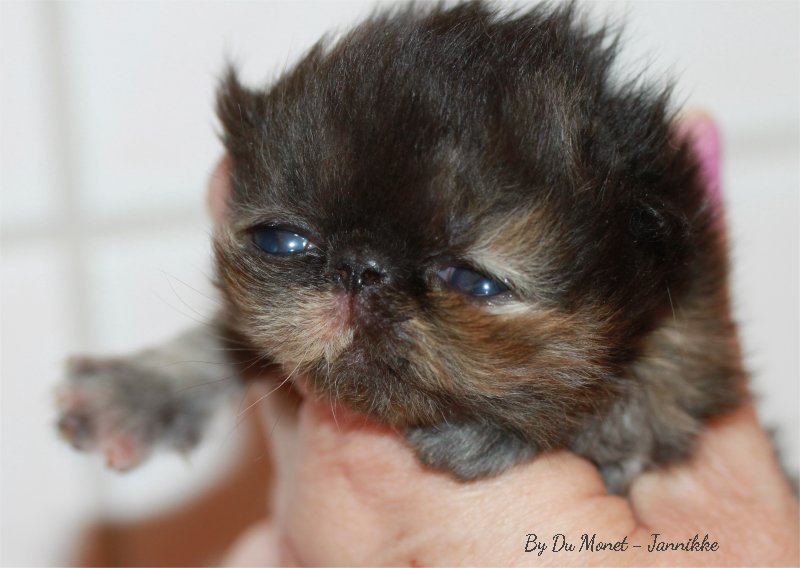 (N) Du Monet Secret Sauce NFS, PER f
NEWS 2019
From Italy !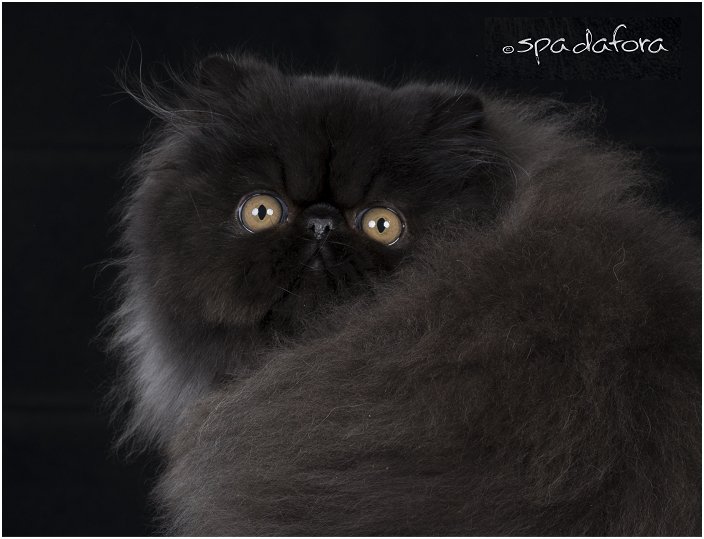 IT*Aenphasy Dark Secret , here just over 4 months old
Can not thank Rita and Rocco enough for this beautiful and sweet tempered boy !
NEWS 2018
*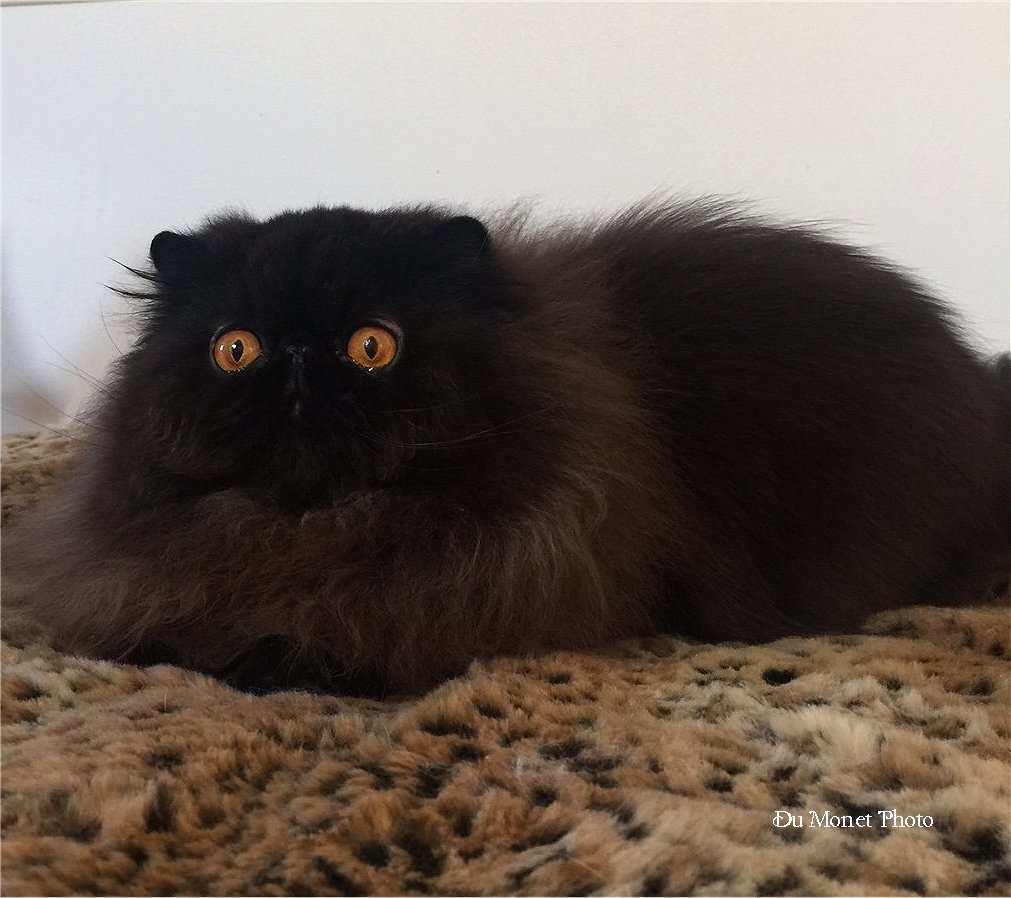 In the beginning of august I went to Denmark to show my black boy Panter ( IC Heaven Sent Attitude of Du Monet )
as he has been closed for showing in Norway as he needed his International certificate to continue to show here.
All went very well. he got his International Title and became BIS and BOB 1 saturday,
and on sunday he got his first cert towards his Grand title and became BIS again and also BOB 2 ! I was in heaven,
he did so well and for sure we will go back to Denmark to show again :-)
*
So happy to announce our new adittion to our breeding program, this wonderful tortiegirl NO*Dilectis Triana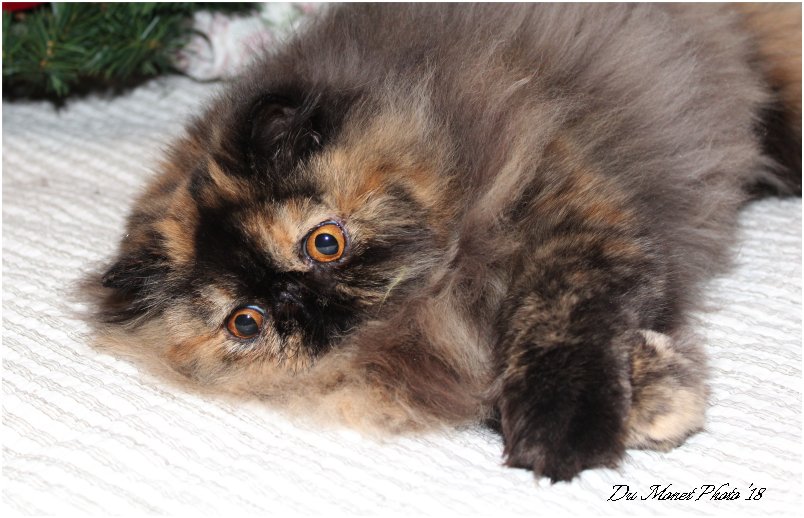 Triana is out of CH. Amore Bello del Falco D'Oro*IT and CH. (NDu Monet Diva With Attitude , both pure persians.
Thank you Eva Marie and Katja for this beautiful, funny girl :-)
*
In the beginning of june 2019 we had a litter born here , 5 babies out of CH (N)Du Monet All Eyes On You, JW and CH (N)Du Monet Vogue NFS

NEWS 2017
Panter was showed in open class, only 10 months old in february and we are so proud of him as he made 1 BIV, 2 NOM and 1 Best In Show this first weekend he was showed in 2017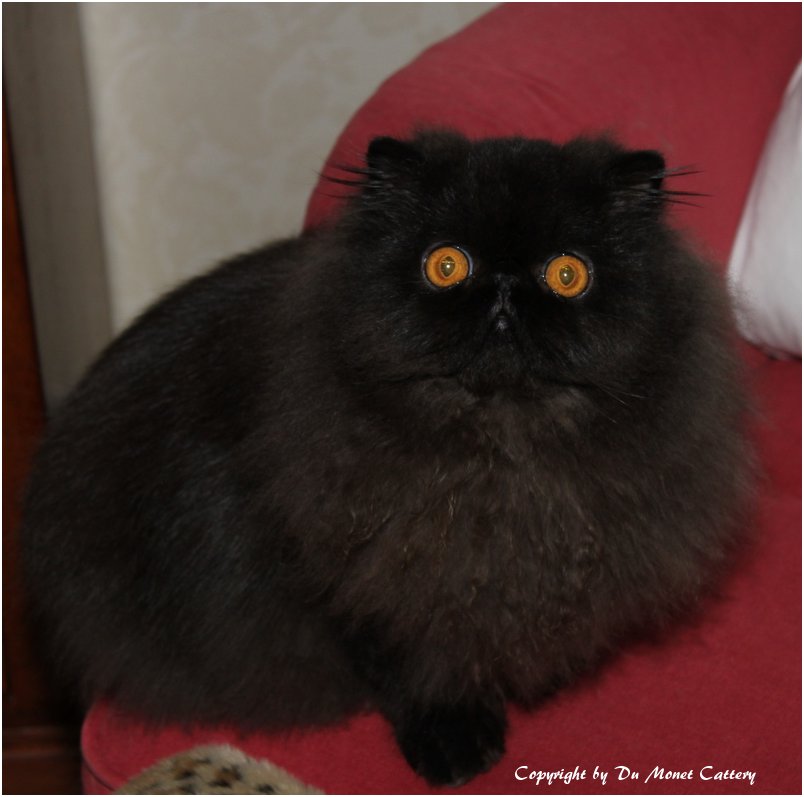 Heaven Sent Attitude of Du Monet , PER n

NEWS 2016
BIG NEWS !!
Meet "Panter" , my beautiful new boy , and future male !
Heaven Sent Attitude of Du Monet, black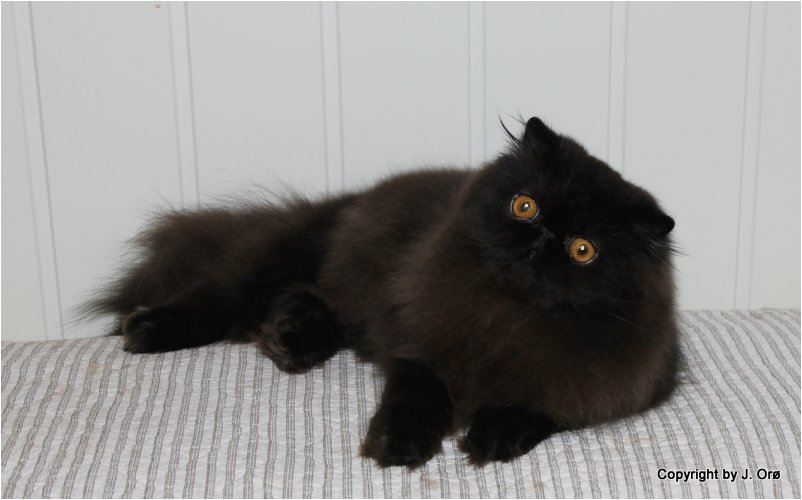 7-8 months old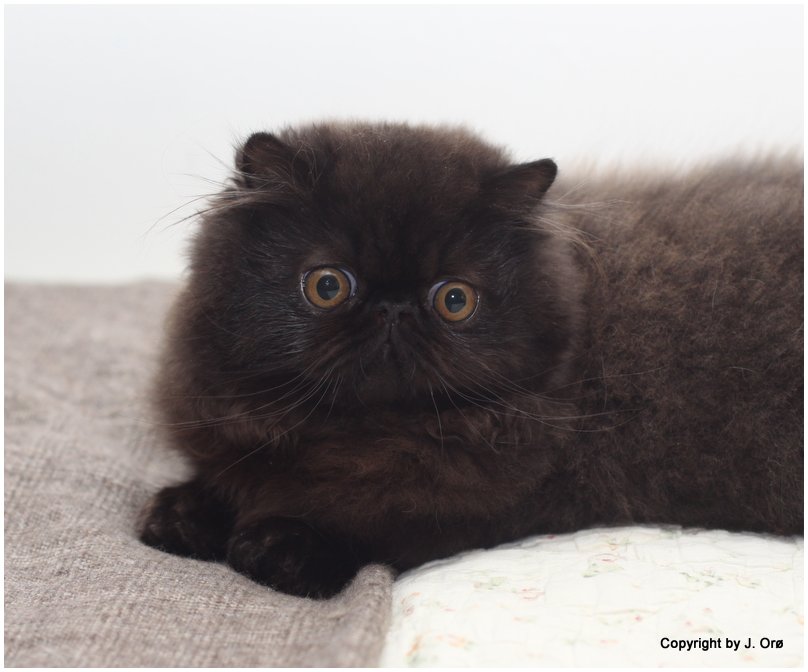 4 months and 10 days old, Heaven Sent Attitude of Du Monet , black boy with a pure persian pedigree.
So greatful for this oppertunity from my dear friend Ronald Büttner. He is a dream !!

NEWS 2015
I will send my gratitude to Sigrid and Rune Trygg for the oppertunity to have been able to use IC (N)Sécurite Dressed Like Armani in my breedingprogram this year
and lucky ta have some beautiful babies from him and some of my girls. I wish him and you all the best as he now has returned
back to you , I will miss him a lot !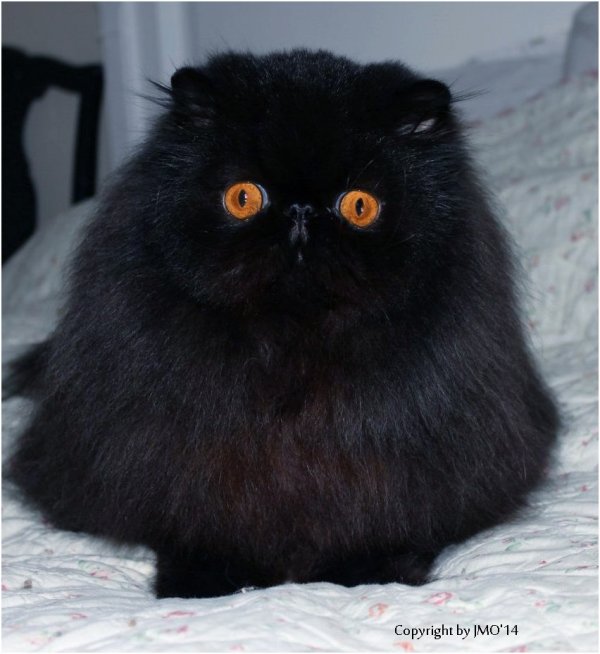 Last litter with Armani was born 28.06.15
5 babies between IC (N)Sécurite Dressed Like Armani, black and (N)Du Monet Vogue, blk tortie :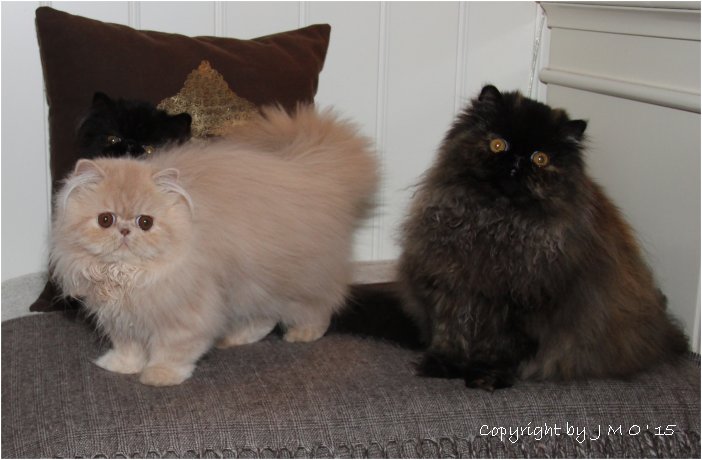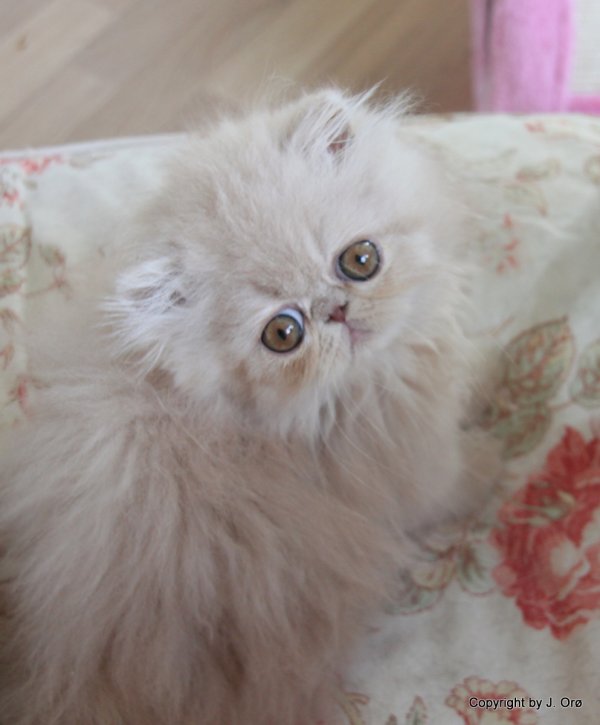 My Little Brat , creme boy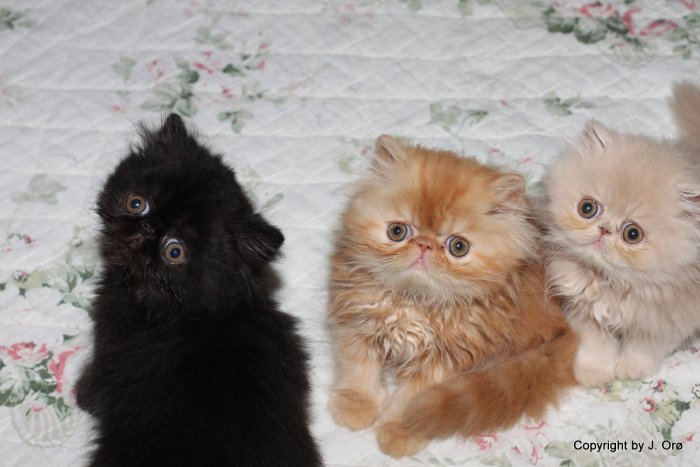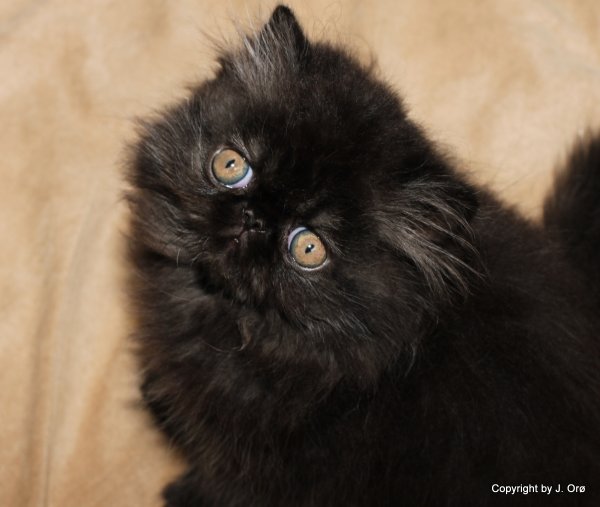 Hugo Boss, black boy - lives in Sweden
Dantes Inferno, red boy, - lives in Trondheim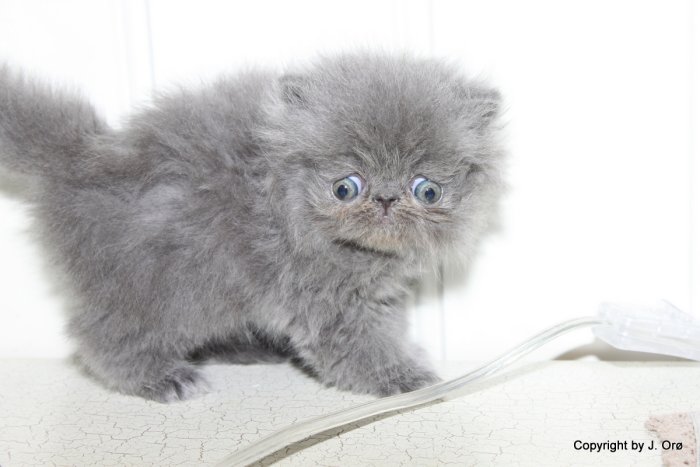 Glamour, blue girl lives in Bergen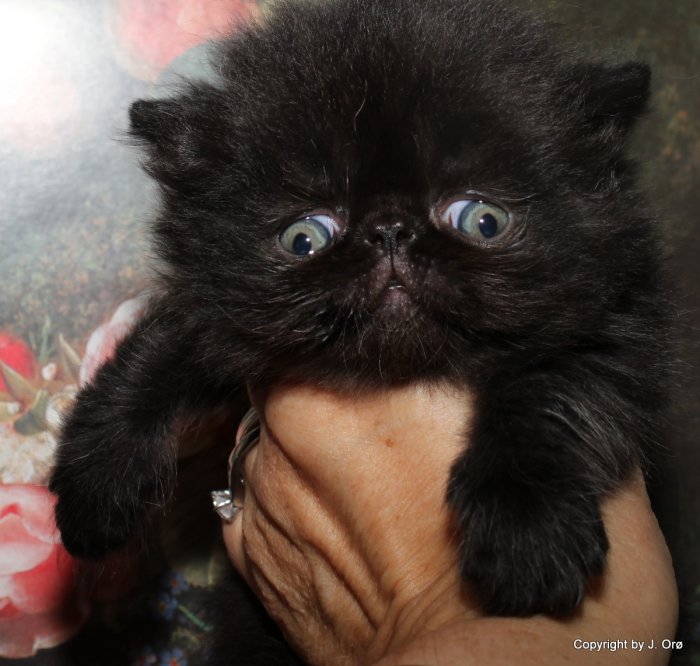 The Thief, black boy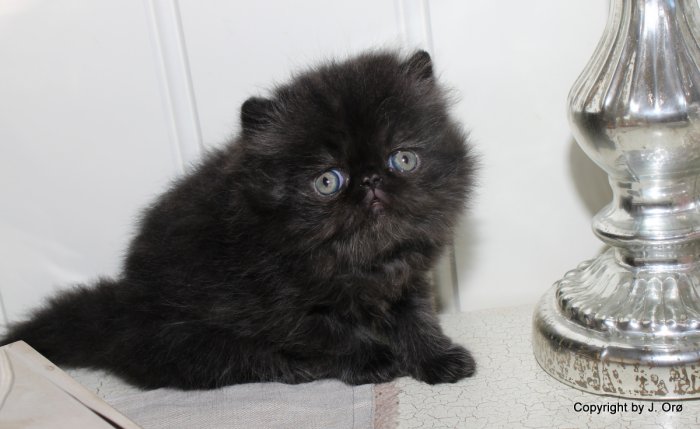 Hugo Boss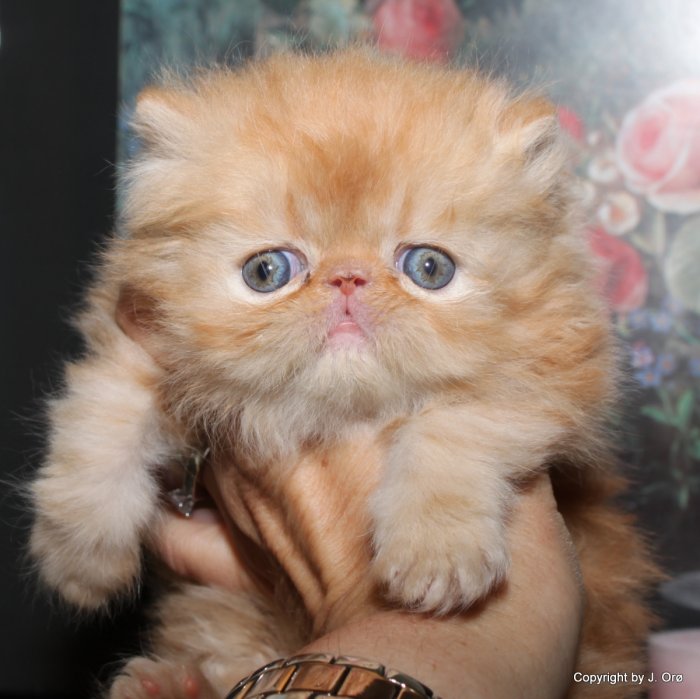 Dantes Inferno, red boy
****
First babies from Armani was born in april 2015 , 5 kittens from 3 mothers ( 2x2x1)
1 tortie baby between IC (N)Sécurite Dressed Like Armani, black and CH. (N)Du Monet All That I Want , red :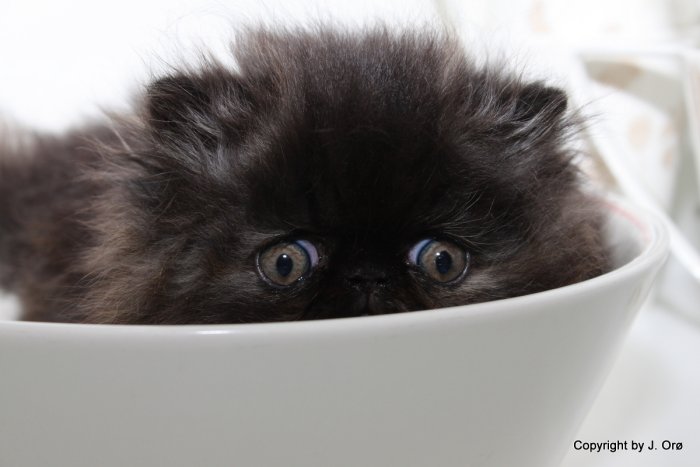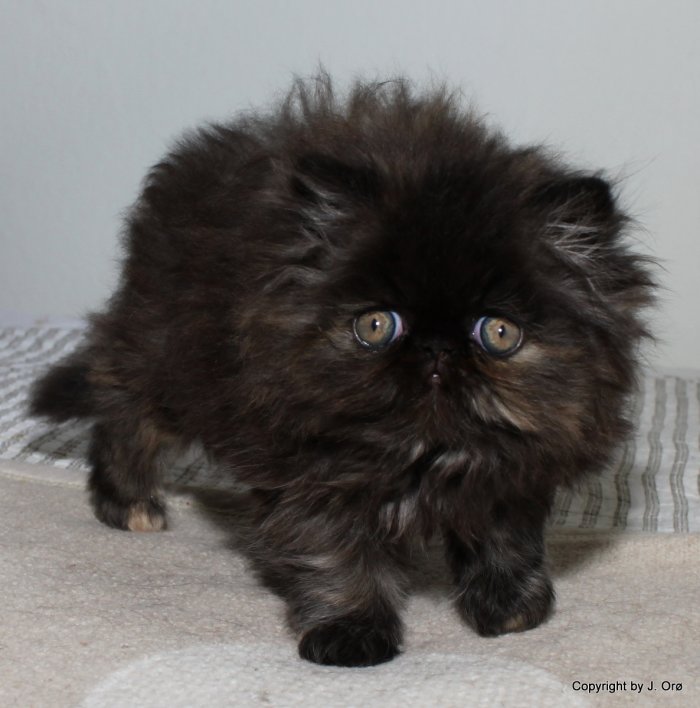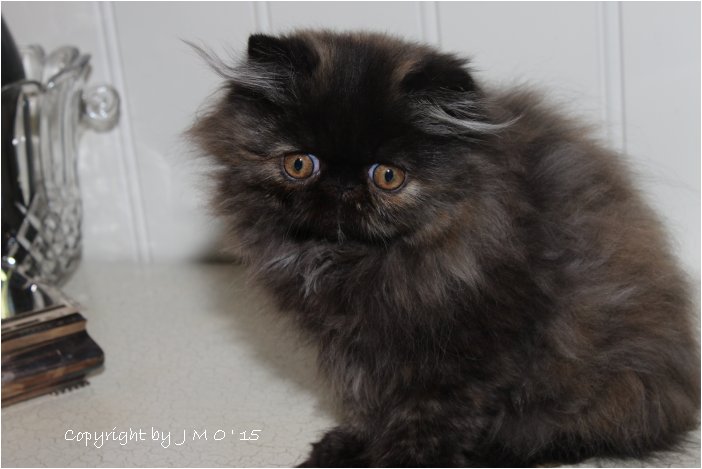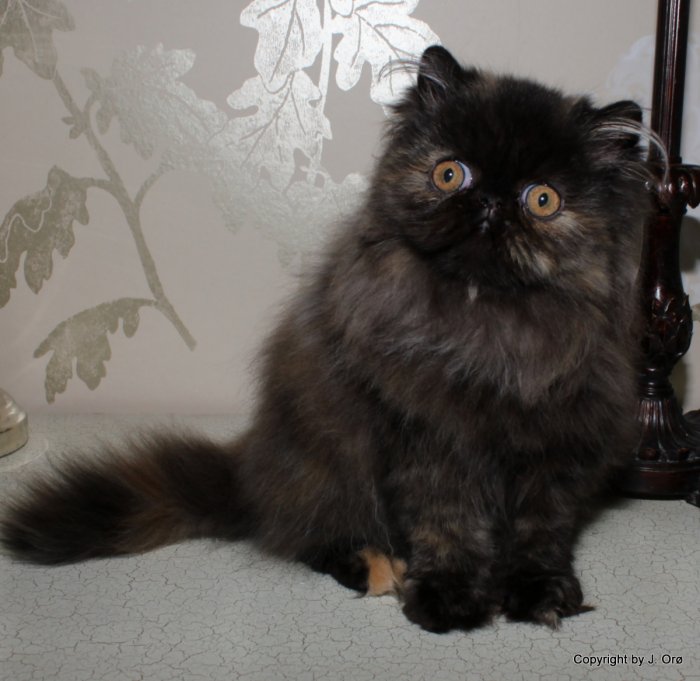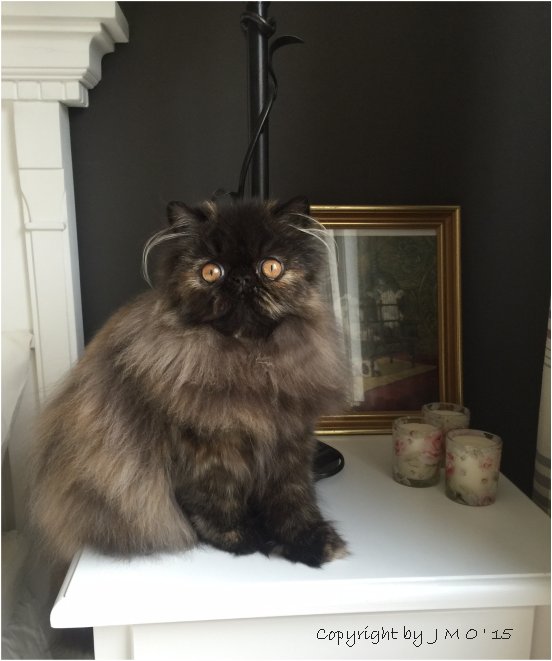 (N)Du Monet All That Fuzz, black tortie
*******
2 babies between IC (N)Sécurite Dressed Like Armani, black and CH. (N)Du Monet Diva with Attitude, red
1 red boy and 1 tortie girl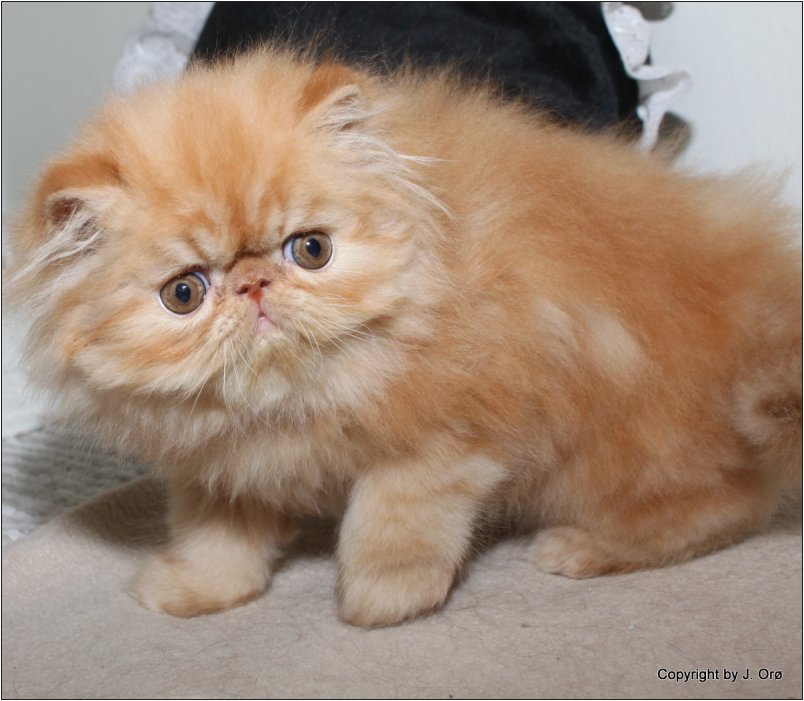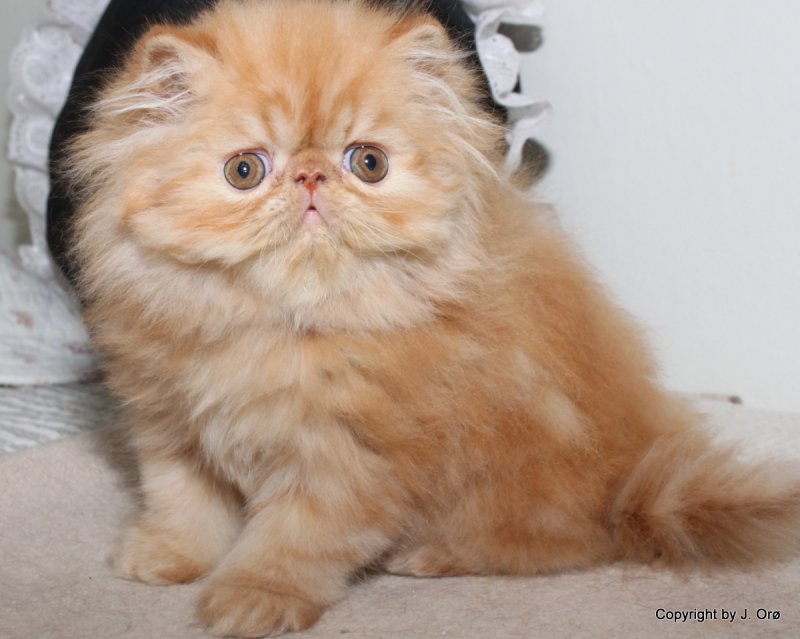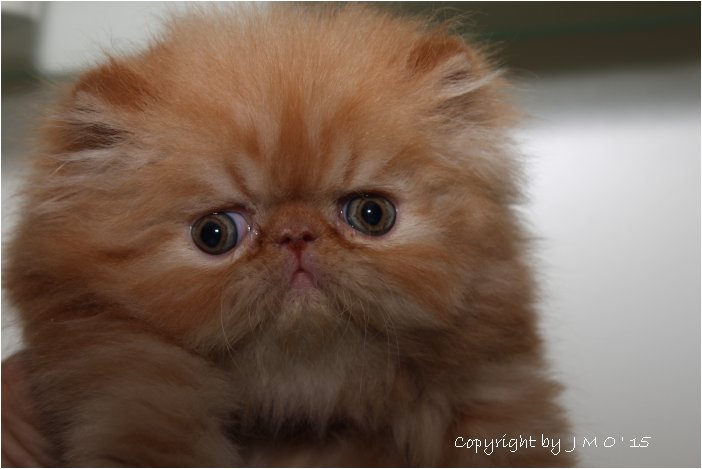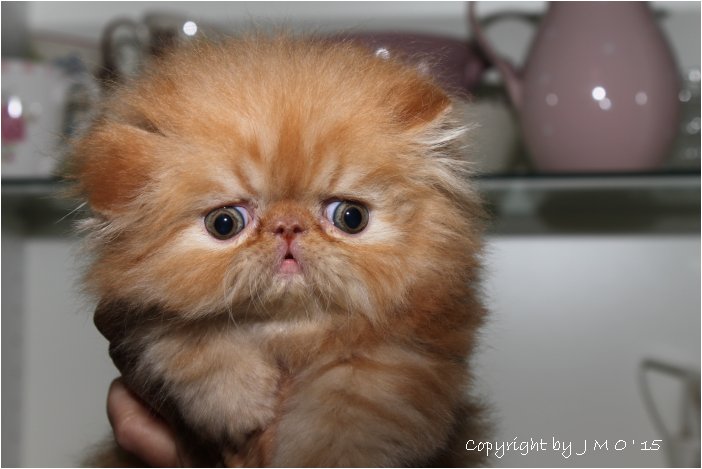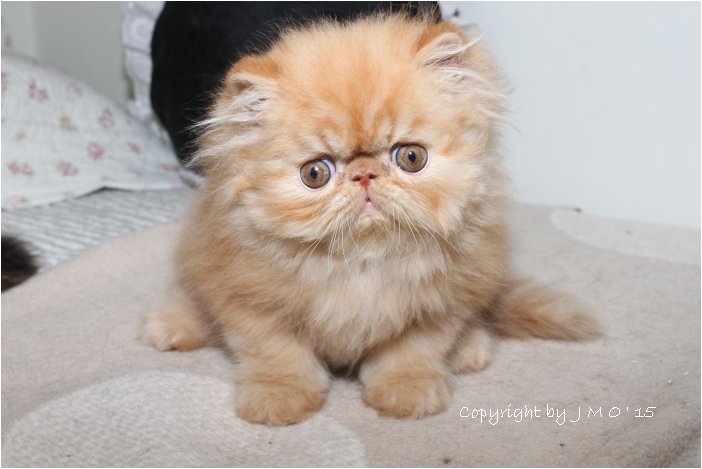 I am So Exited !, red boy lives with co owne in Bergen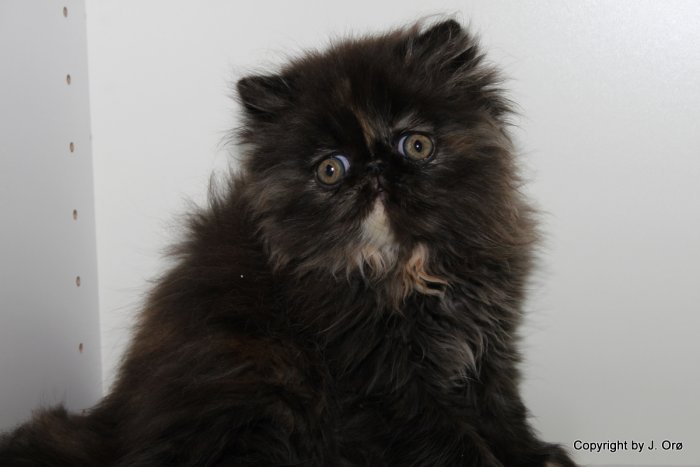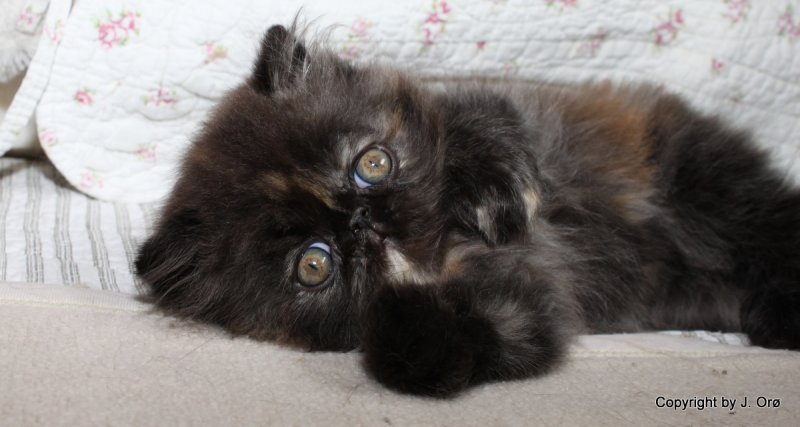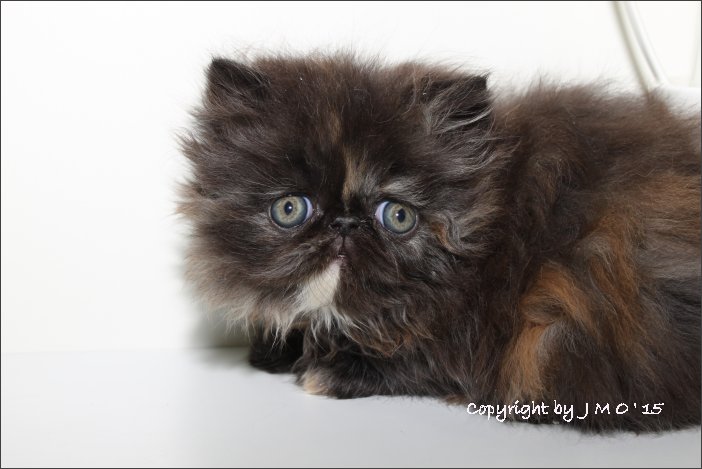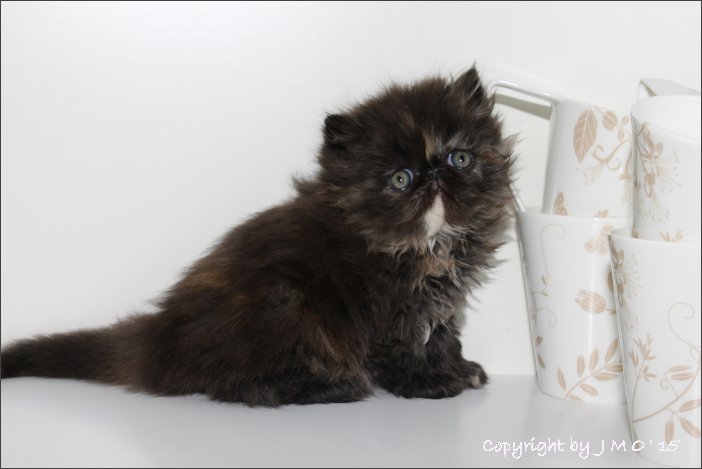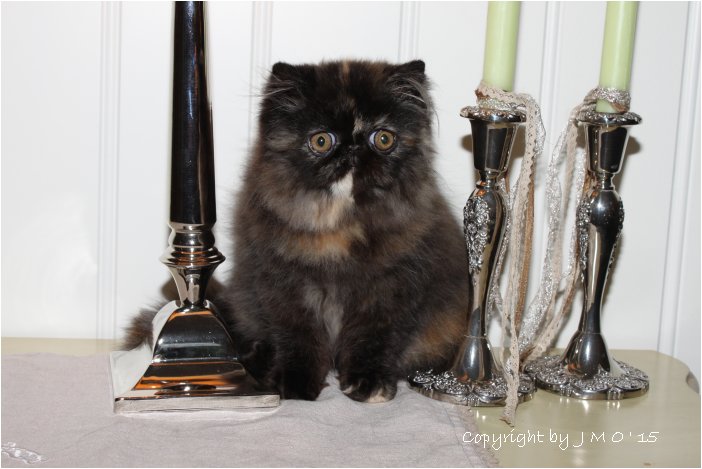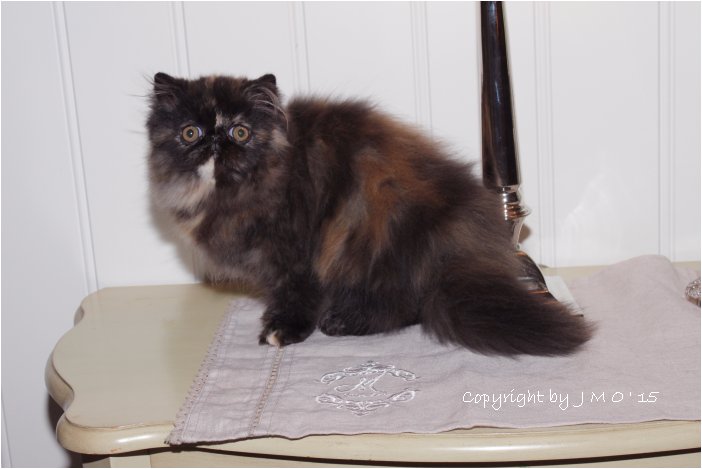 Dressed Like A Diva , lives with daddy Armani in Bergen
*****
2 babies between IC (N)Sécurite Dressed Like Armani and S*Twice-As-Nice Only Love, tortiesmoke: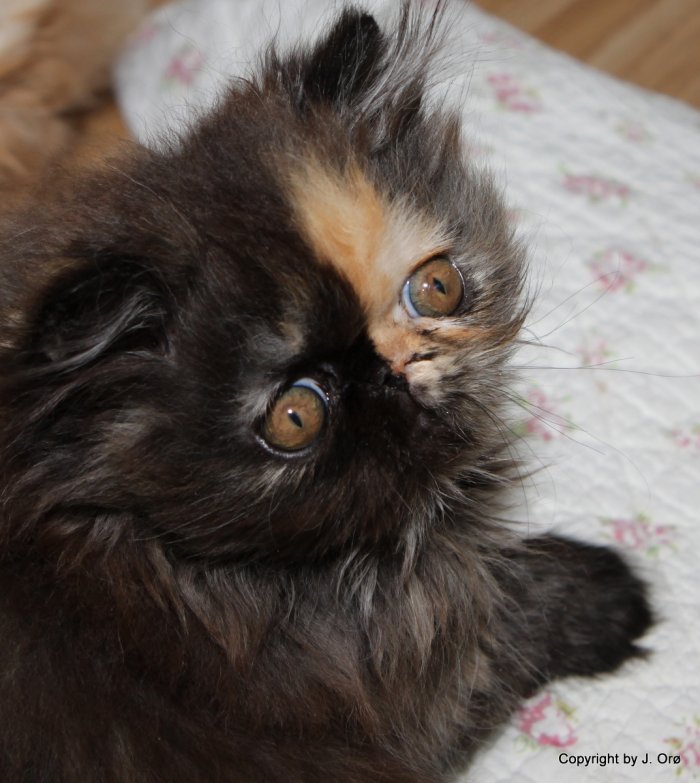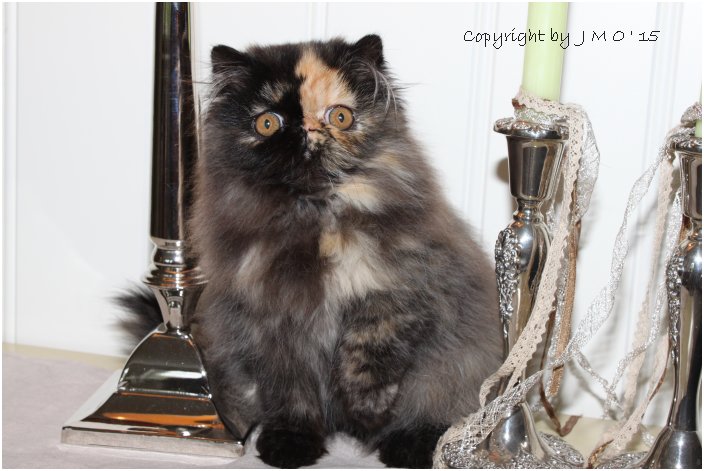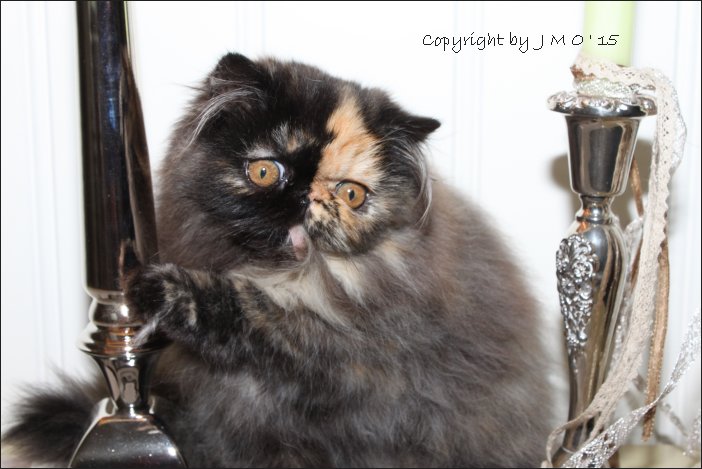 Hello Kitty , lives in Bergen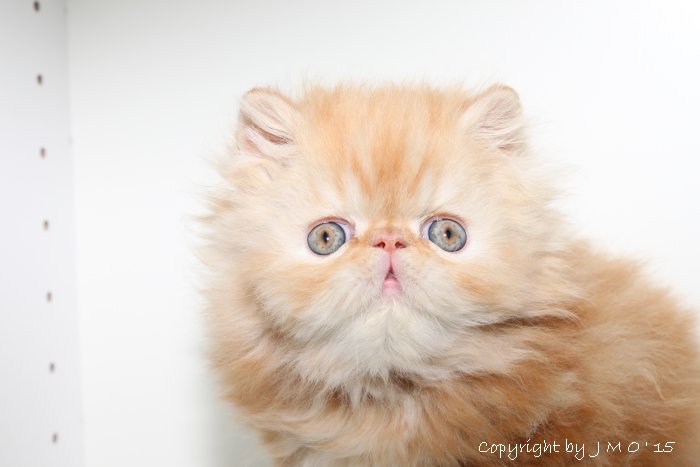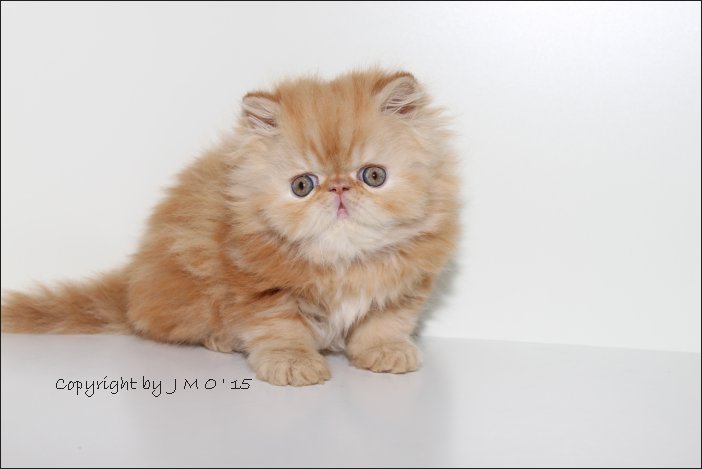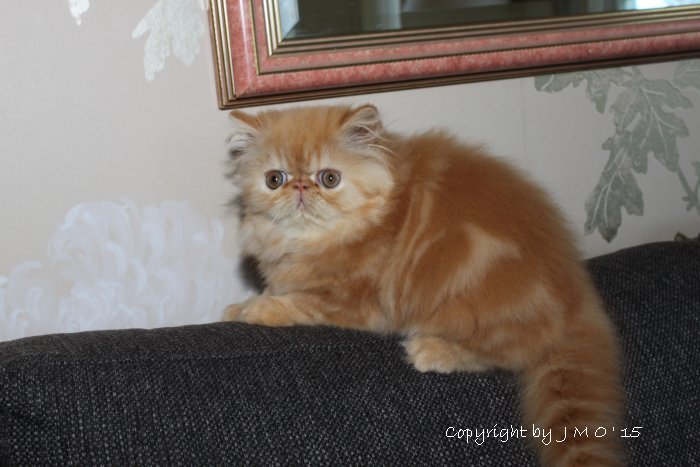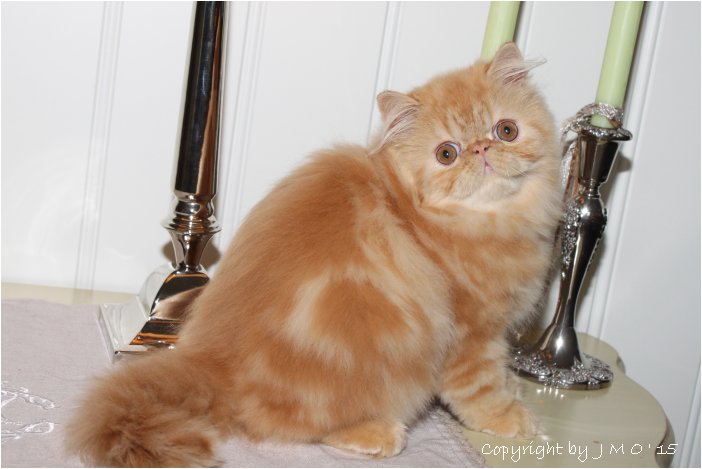 Scruffy Murphy, red silver
::::::
Below is their beautiful daddy who came to us in september of 2014 and stayed her for a while and made us some gorgouse babies !
He is now back at Sècurité Persiand .
GIC (N) Sècurité Dressed Like Armani - 4 1/2 years old black male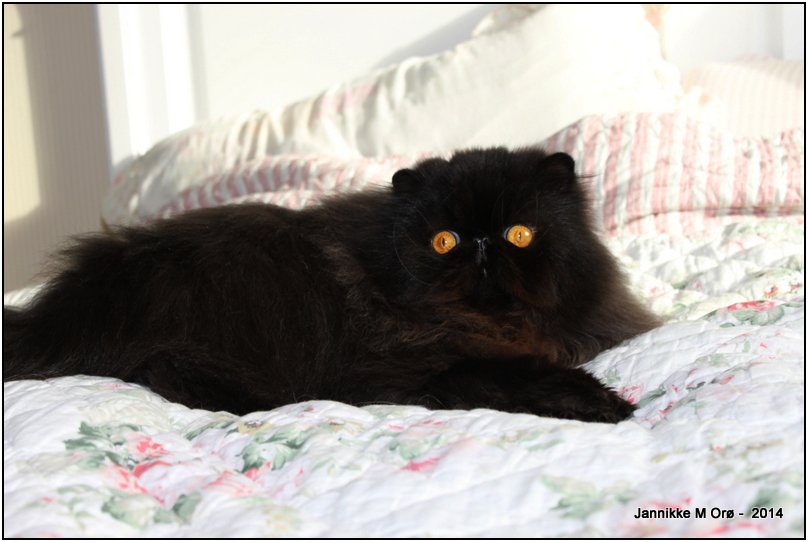 *********

We also have a new girl in the house !! Meet our beloved and superfunny girl "Lovis" born in january 2014 in Sweden
S*Twice-As-Nice Only Love - tortiesmoke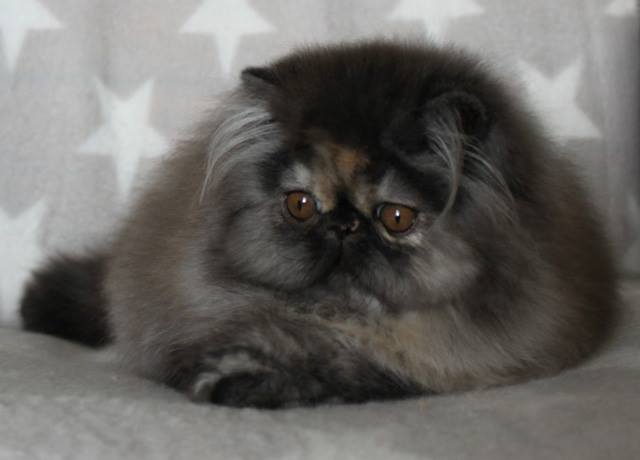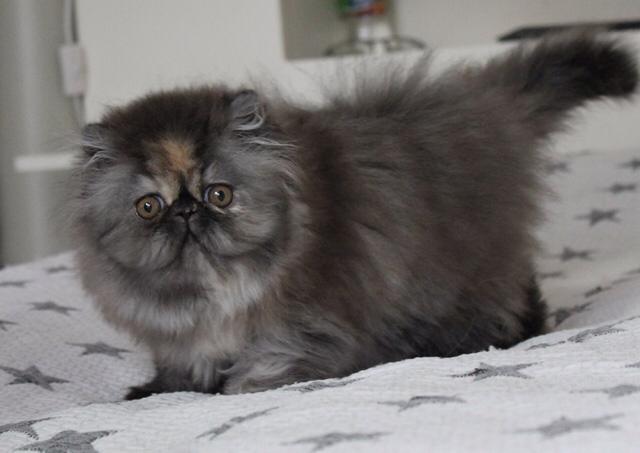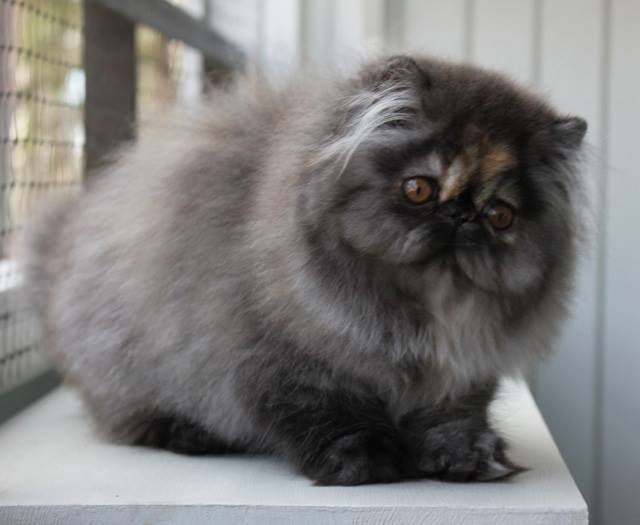 Isnt she just cute !
NEWS 2013
Last year, in 2013 I had only 2 litters. The first litter was out of my white female Diamond and my black male Versace ( now retiered). They gave me 3 adorable white girls, Gianna, Gina and Giulietta. Gianna and Guilietta was sold to breeders here in Norway, and Gina our little crazy girl stayed with us. She will be showed from late 2014 or from 2015.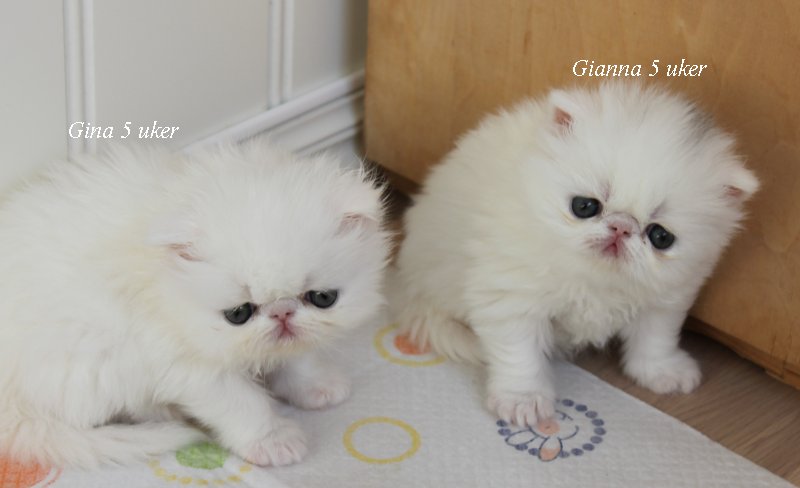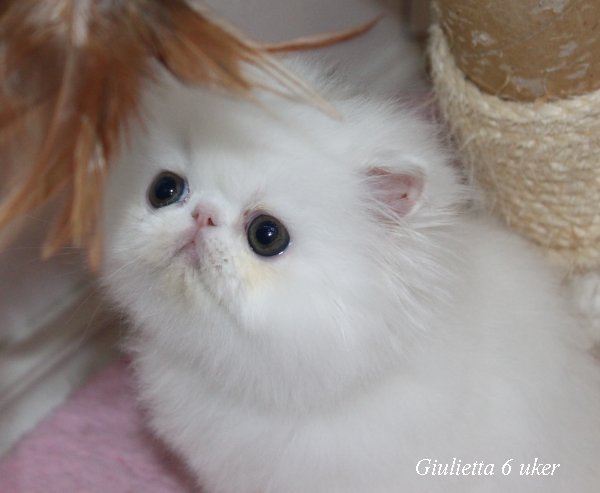 :::::::::::::::::::::::::::::
The other litter came late in 2013, 1 creme boy, 1 black boy and 1 creme girl.
The father is my boy Prince, and he mated my tortie Vogue and they gave me 3 babies as well.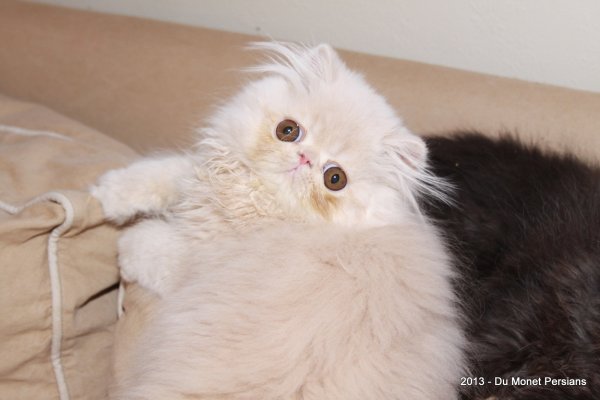 Miss Hollywood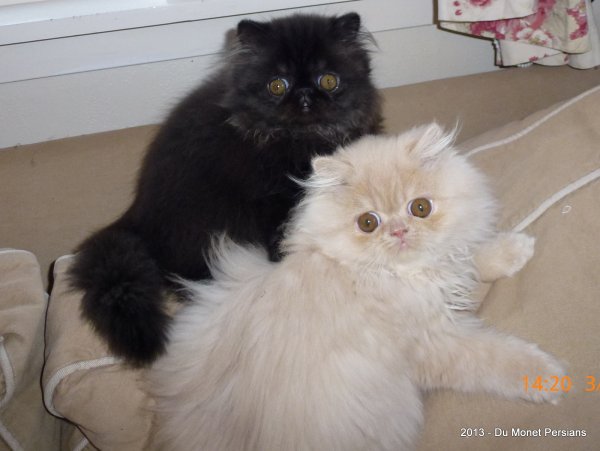 Star og Rattatouli, the boys
:::::::::::::::::::::::::::::::::
I am also very proud of the Cat of The Year results in 2013.
Our lovely girl Must Be Dreaming , red female ended up as Cat of The Year in NRR Cat I as # 2 Adult !
And 2 of our youngsters ended up as COY # 5 and #7 , all are presented on my Hall of Fame page.
In the neuter class I had 2 of my neuters placed very high as # 2 and #3
and last but not least I was Best Breeder of the Year in Categori I
Go to Hall of Fame and have a look at them there.
So far this year my cats have done great at the showbench !
Many Best in shows titles, and we even got a DSM title - this time it was our lovely neuter boy Varg Veum who got this very high title.
Julie have also done great on the showbench, many Best In Shows and also Best Clubcat Total at Hansakatten this summer!
Many BIS on Must Be Dreaming also, and some of our youngsters have also done well:-)
Sadly Prince and Lipstick is closed in this country so we must get abroad to get their certificates there. We will see when that will happend. For the moment we plan one trip abroad, that is the Worls Show in Denmark ! There will be over 1660 cats at this event ! We hope to bring Varg and Prince, it will all depens on their coat, if they are in showcondition for this fantastic show!
****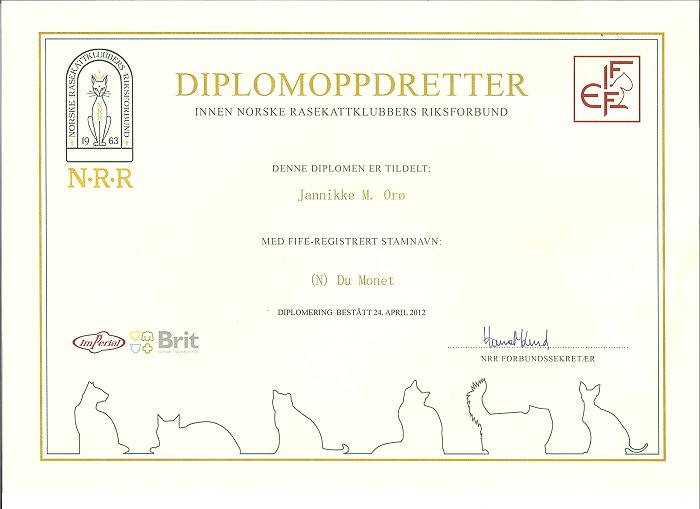 NEWS 2012
We have a lot to celebrate during 2012 showseason!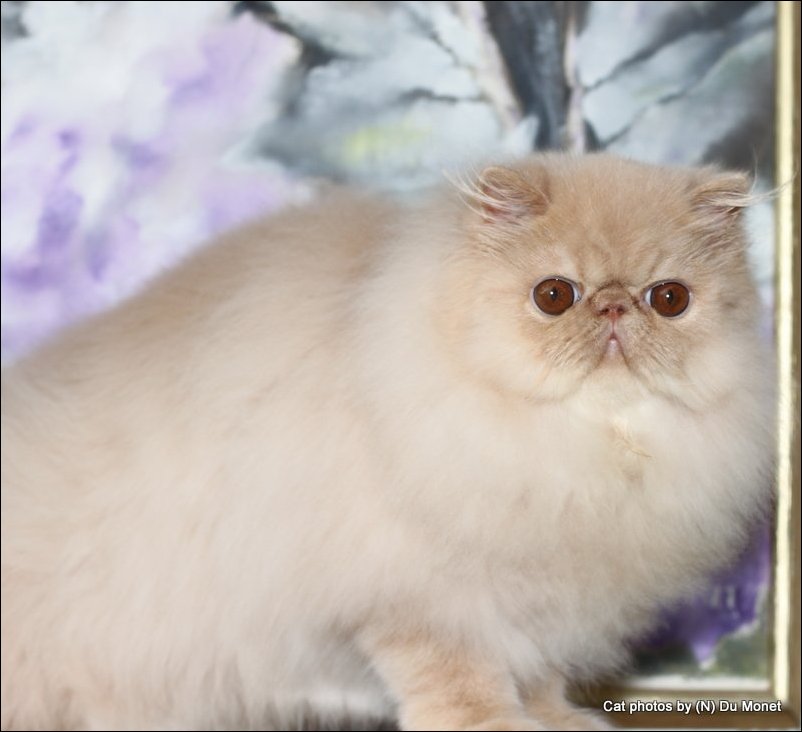 Our lovely boy Prince have got a new title - he is now a JUNIOR WINNER !
In Bergen in November he gained his 5 BIS as kitten, just before 10 months and he also became the BOB OVERALL CLUBCAT at this show!
So now his full name is SW (N) Du Monet Prince of Persia JW
SCANDINAVIAN WINNER Class 6-10 months!!!
I am so proud of my beautiful cremem babyboy,
SW'12 (N) Du Monet Prince of Persia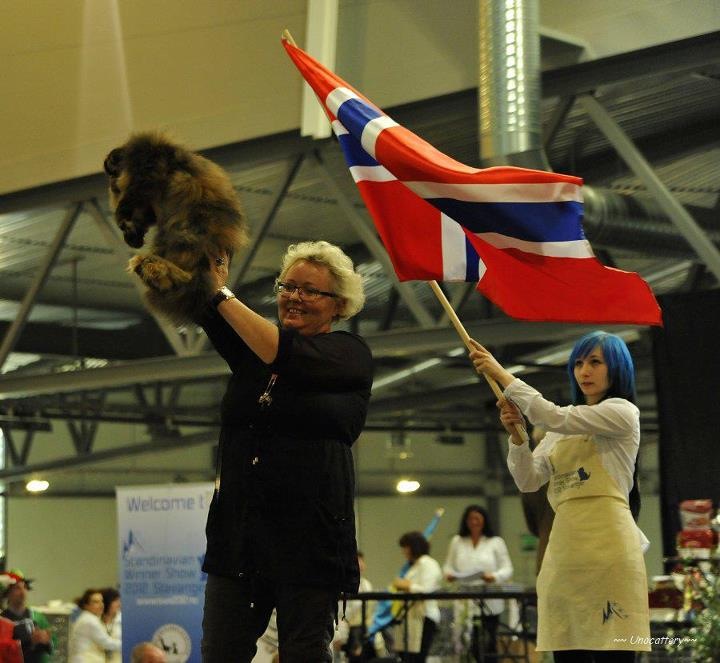 Our darling neuter girl Julie has gained lots of titles this year too !
First she got her DSM title, then she got the title SCANDINAVIAN WINNER 2012 ( Total all cateories neuter)
and in november she also gained her highes title in FIFe, SUPREME PREMIER !
SP.SW.(N) Du Monet Shine My Tresure Juliet DSM
Our beautiful black girl Prada gained her SUPREME TITLE this year, and also her DSM title!
We are so proud of her !
SC (N) Du Monet The Devil Wears Prada, DSM
NEWS 2011
We are proud to present all the Cat of The Year results for 2011 in Categori I in NRR for our cats and cattery.
First is our beautiful white dream, winning the title:
Kitten of The year # 1 - Norway 2011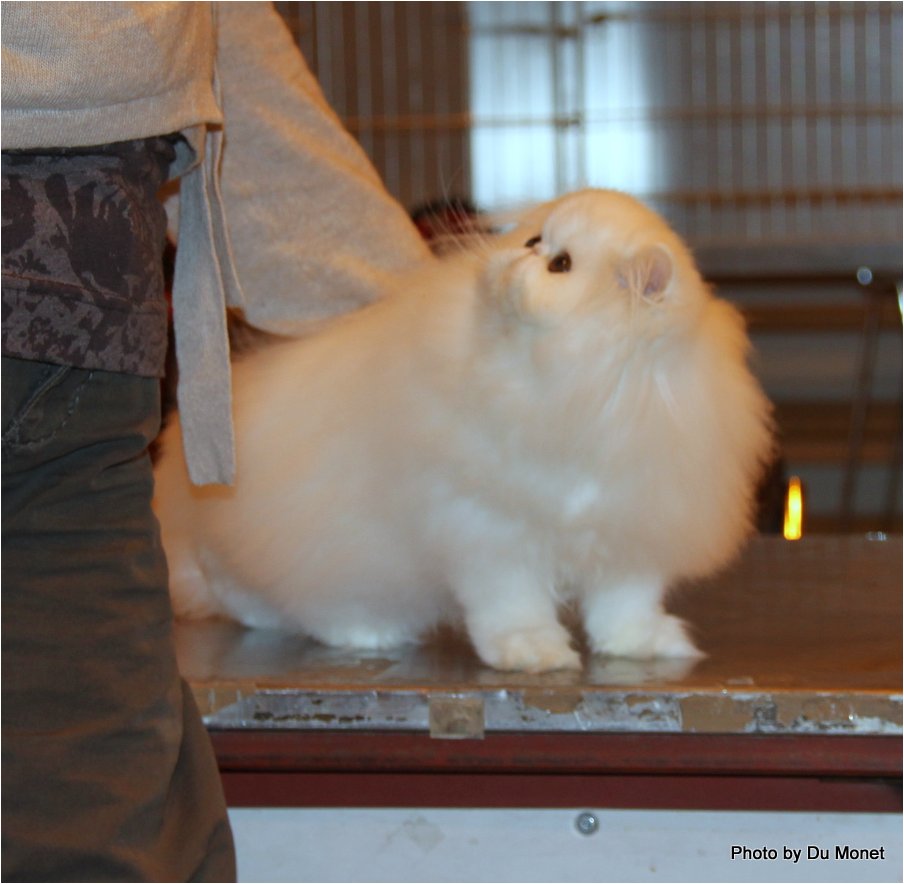 Multi BIS Winner (N) Du Monet Iced Diamond of Mystere, white girl - here she is 4 months old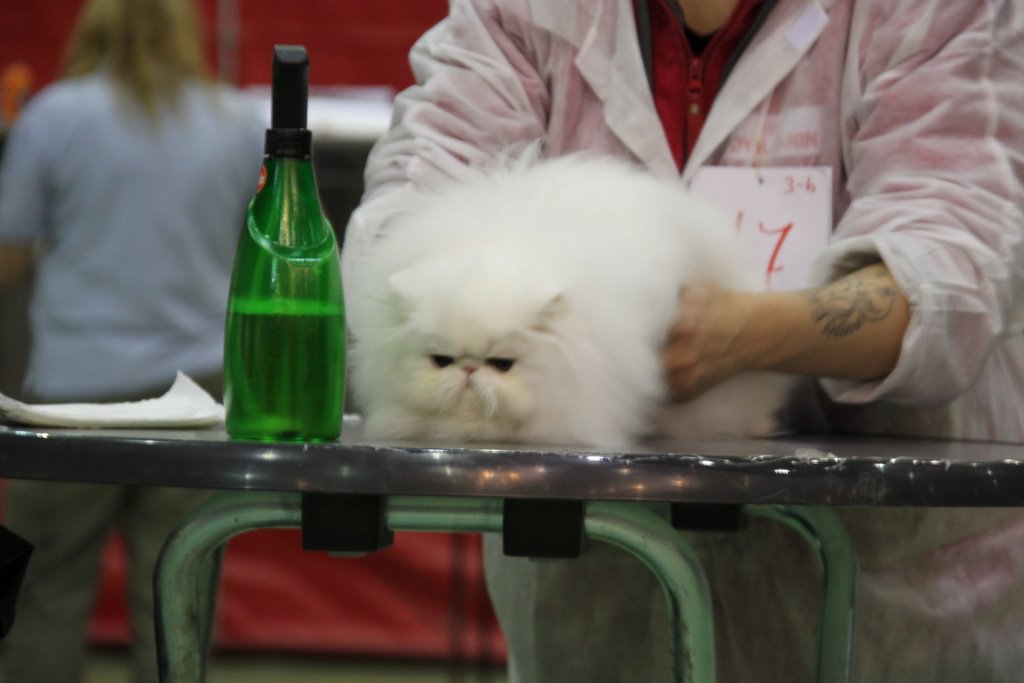 and here she is 5 month old, again Best In Show both days ( Adelkatten, biggest show in Norway in 2011)
Now living in UK at Mystere/Diane Hunt
We wish her best of luck in her new home and her new country.
******************
Kitten of The year # 6 - Norway 2011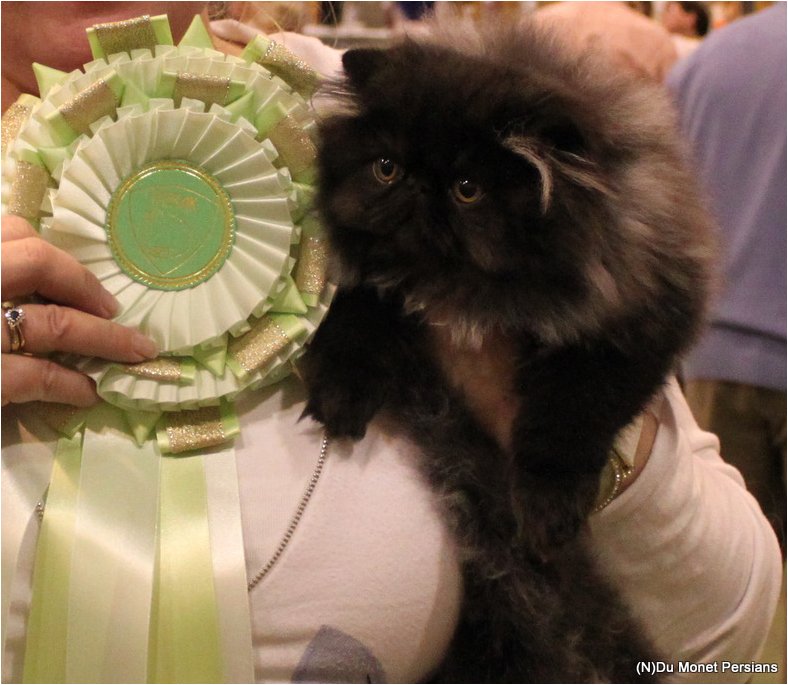 (N) Du Monet Baby It's Cold Outside JW, black
COY Neuter # 4 - - Norway 2011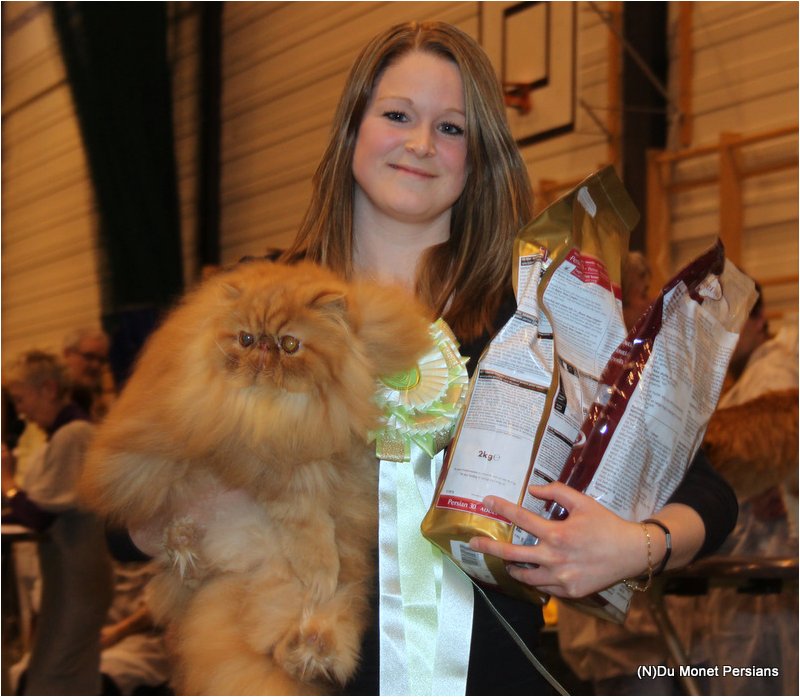 IP (N) Du Monet Varg Veum, red
here winning BOB overall both days ! Hold by his proud owner.
Now he lives with Amber and Thea
and for the 11th time , from 2000-2011 I was COY Breeder of the Year # 2 - Norway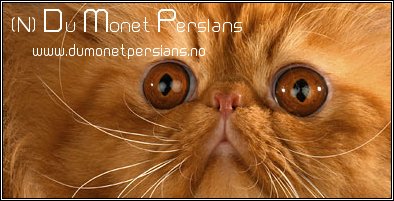 and last but not least - our beautiful domestic cat ended up as
COY DOM LH # 6 2011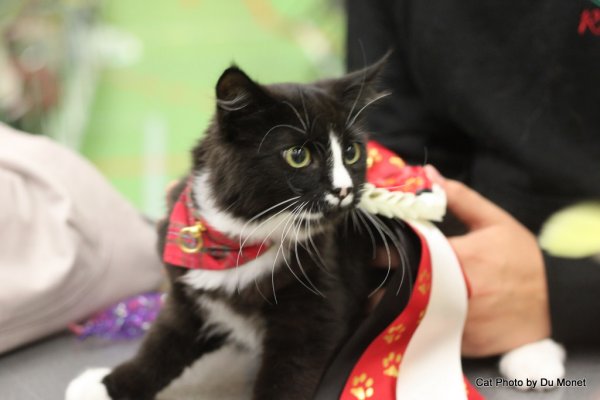 Mix Max Lurifax on his very first show! Winning BOB overall!!

I have been informed from my friends at Tinselhill in Sweden, that our darling neuter
EP (N) Du Monet Gio Franco DSM ( " Beeny") has celebratet his 10 years birthday on the 3th of january 2012 !
He retiered from shows a few years back after a long and sucessful time at the showbench in Norway & Sweden
He has been showed 61 times and gained from this:
7 BIV
49 NOM for BIS
40 Best In Shows
and 4 Best of the Best All Breed!
We are all very proud of this, and he is a fantastic cat, so breathtaking that the judges all over loved him!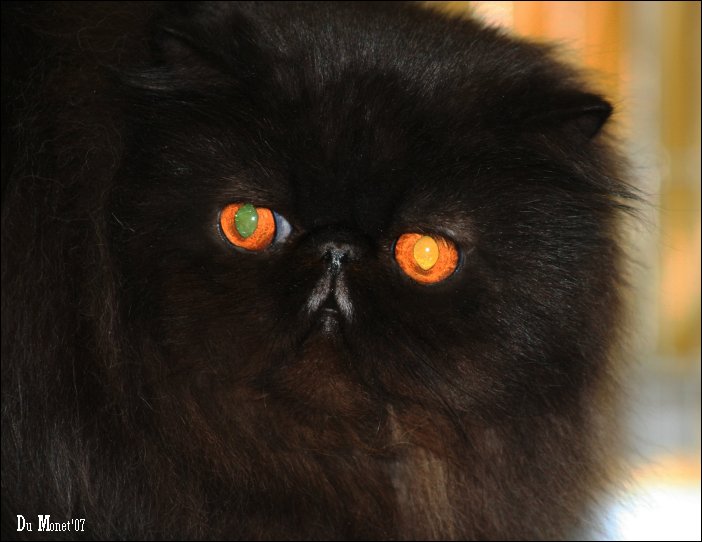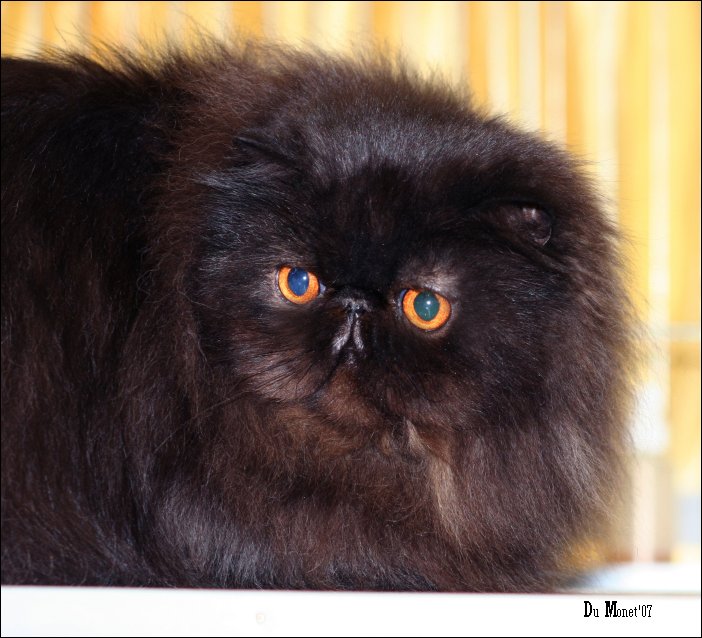 Happy 10 years Birthday Beeny!!