We have some wonderful news during this fall/winther !
Our beloved new babyboy who will stay with us have done so well at the show he has entered . 6 shows in Norway, and 6 Best In Show results !
This means he made it and became a Junior Winner at the 5 th show , here in Bergen at Hansakatten on 11.11.2017 - we are so very proud of him!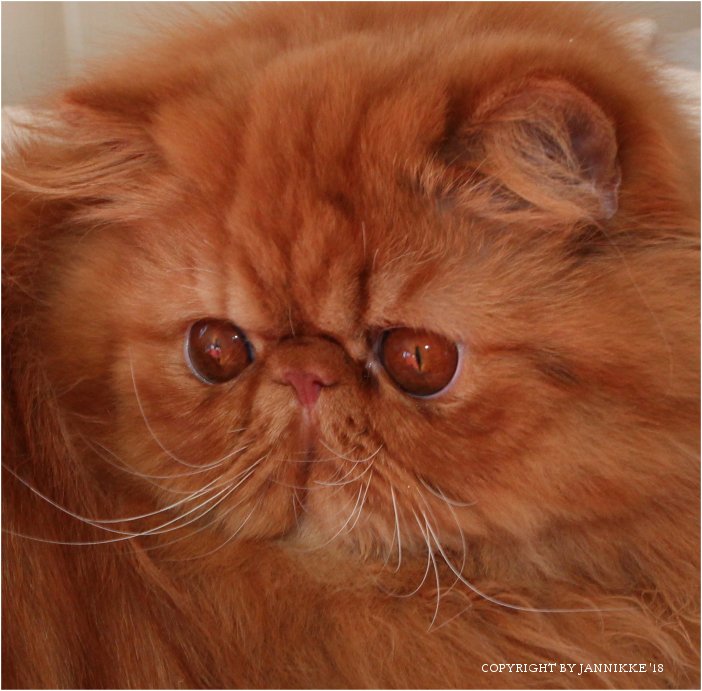 " Timmy" is now a Junior Winner, almost 8 months old"
**
And our beautiful tortie neuter SW'17 GIC/IP (N) Du Monet Royal Lipstick NFS, DSM was Best In Show, Best Clubcat and Best Clubcat
2 days in a row at the same show , Hansakattens Show 11 & 12. 11. 2017 And she became Scandinavian Winner in 2017 and Cat of The Year ( neuter female) nr 1 in 2017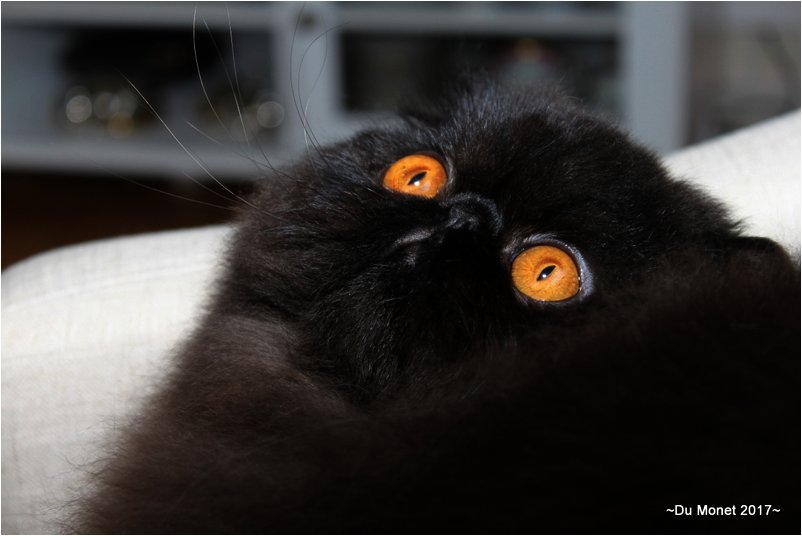 CH. Heaven Sent Attitude of Du Monet, black persian
Thank you to my dear friend Ronald Büttner for entrusting me with this beautiful boy !
A dream has come true and I am forever greatful for this oppertunity !
On photo Panther is 11 months old , nowhe has turned2 years and we hope he will soon start to mate .
Multi BIS WINNER !
***********
Prince, double Scandinavian Winner !!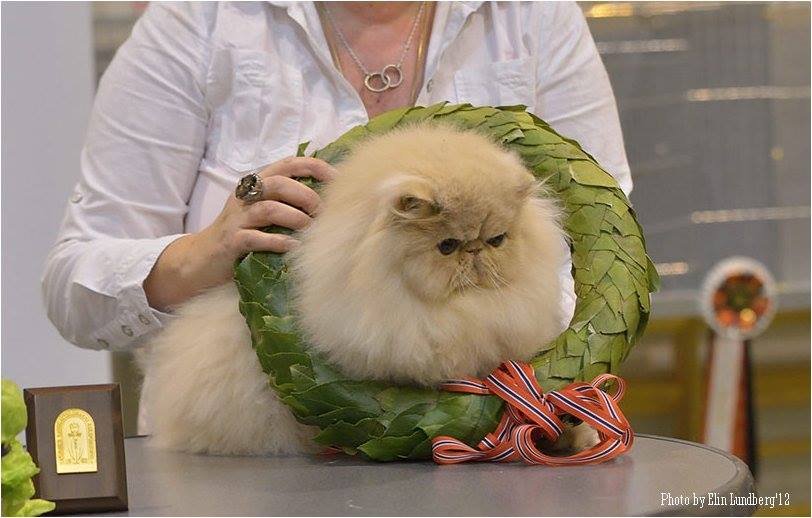 Photo is showing one of my offsprings when he won Best of Best only 9 months old ! His name is SW 14'12 SC (N)Du Monet Prince of Persia, JW, DSM
Prince moved to live with his new loving and caring family at FOGGYDEW PERSIANS from september 2014 and have continue to do so well at the showbench.
Hi and a warm welcome to my homepage and my beloved cats.
My name is Jannikke and I am a 56 years old woman marryd with my beloved husband and best friend for 30 years and
I have been breeding persians, mostly solids, for 24 years now.
Member of FIFe and CFA,.
I just adore all my wonderful cats ! They are the best companion I could ask for, and with theire grace, those beautiful big eyes,
that long gorgeous fluffy coat and the sweetest temper you can ask for, I can not see a life without them!
What a joy they still give us every singel day !
True the years I have raised so many beautiful persians with that sweet open expression, and a lovely temper.
A joy for me and a joy for my new kitten owners too !
And to my pride and joy, also several National wins as Cat of the Years, DSM, Scandinavians Winners and Junior Winners.
We live on a small island, called Rindarøya, in AUKRA community on the midh coast of Norway, close to the city Molde.
But in near future we will move back to my hometown Bergen again.
I am very happy to have you here, and hope you will enjoy your stay.
Last but not least I like to send my best to all good and precious friends in the
Cat Fancy during many years - you all know who you are :-)
sincerly yours
Jannikke Madsen Orø
E-Mail : jannikke.oro@icloud.com
******
Jannikke Madsen Orø | Opprett ditt eget merke