Sunnmørskatten sept 2010
The 2010 show season
This year we will not enter to many shows. This is because we are very happy to have 2 ne males in our breedingprogram and therefor
we will consentrate on babies mostly this year:-)
However....I have been to 3 db show so far this year, First in Trondheim at KKMN in early of july,
then in Kristiansund at Vestkystkatten 31 of july and 1 of august, then in Ålesund at Sunnmørskatten 4 & 5 of september.
This is from Ålesund and Sunnmørskatten,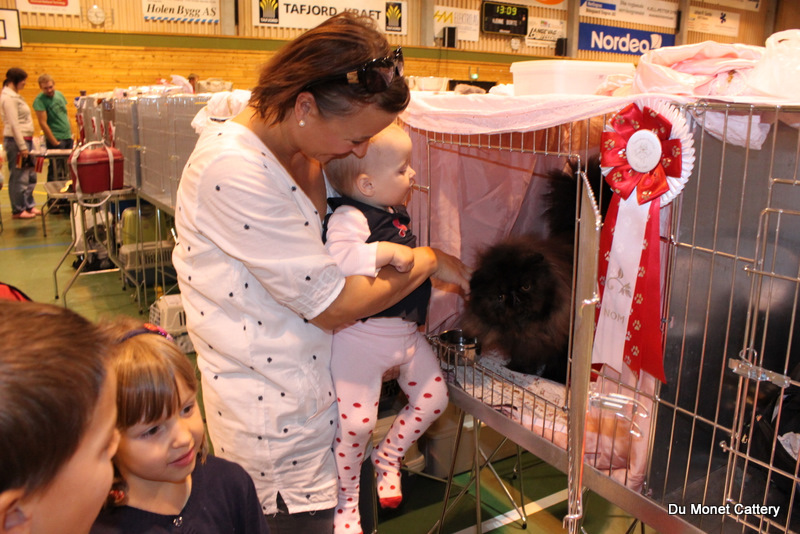 Our daugther in law Anne, and our 2 beautiful grand daugthers came for a visit as they live in Ålesund.
Ghost loved all the attention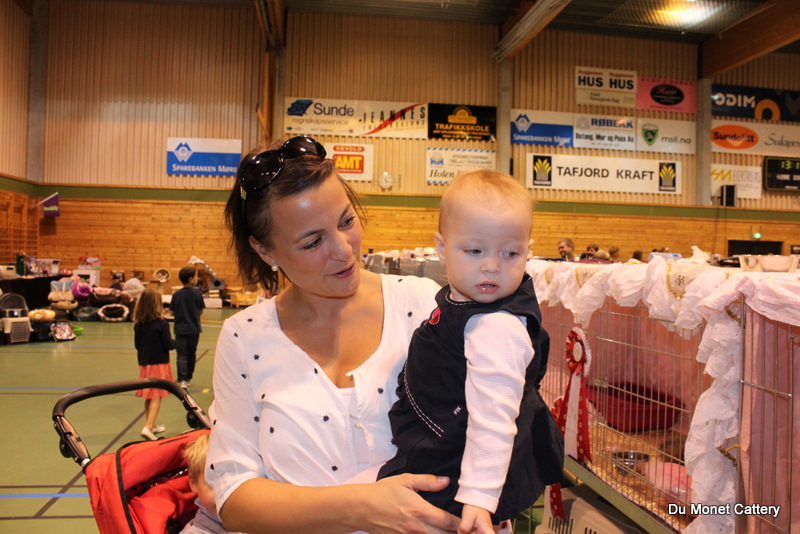 Anne and Selma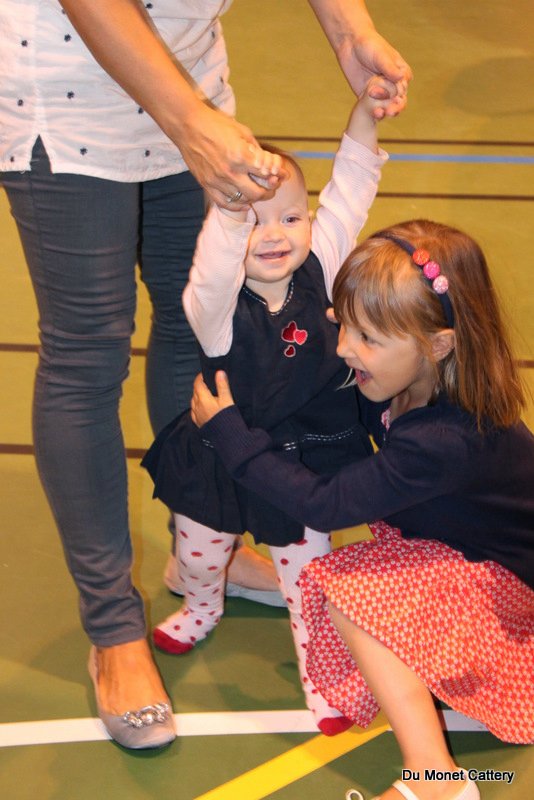 Big sister Jenny and Selma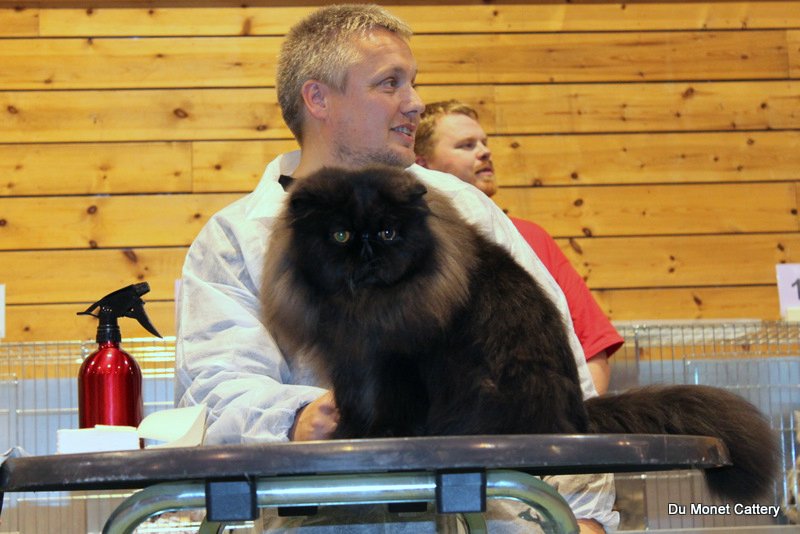 Ghost in the panel on saturday, and he became BIS both days! He alsi got his title GIC this weekend:-)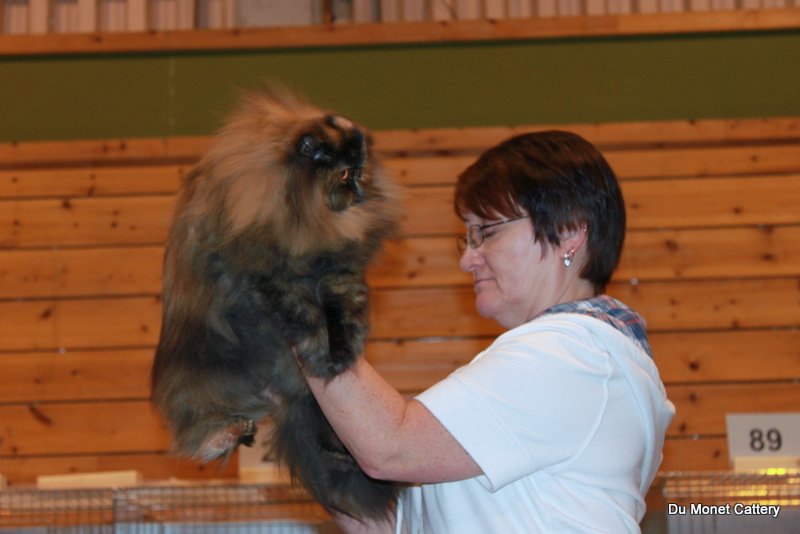 Julie in the panel on saturday, also BIS - both days!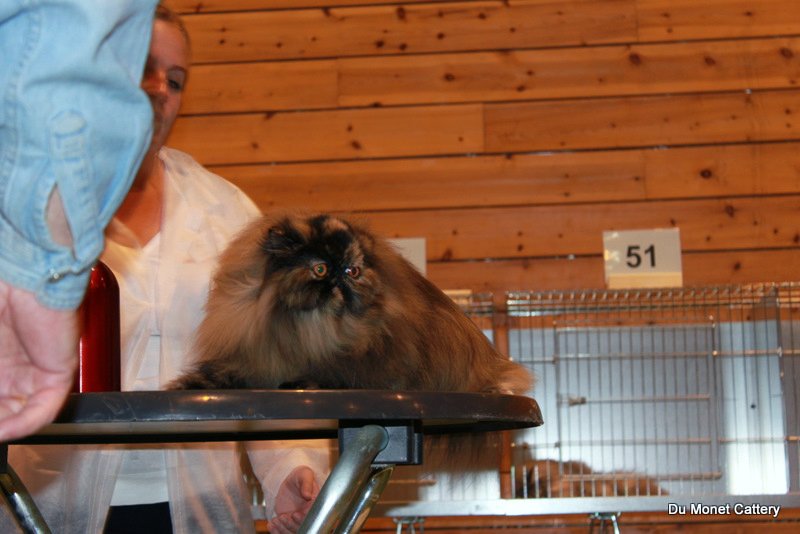 Julie again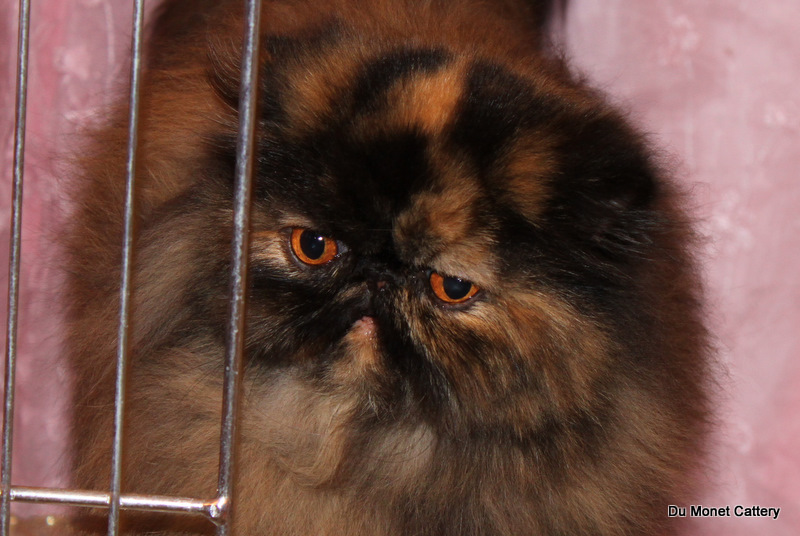 close up of my lovely neuter girl Julie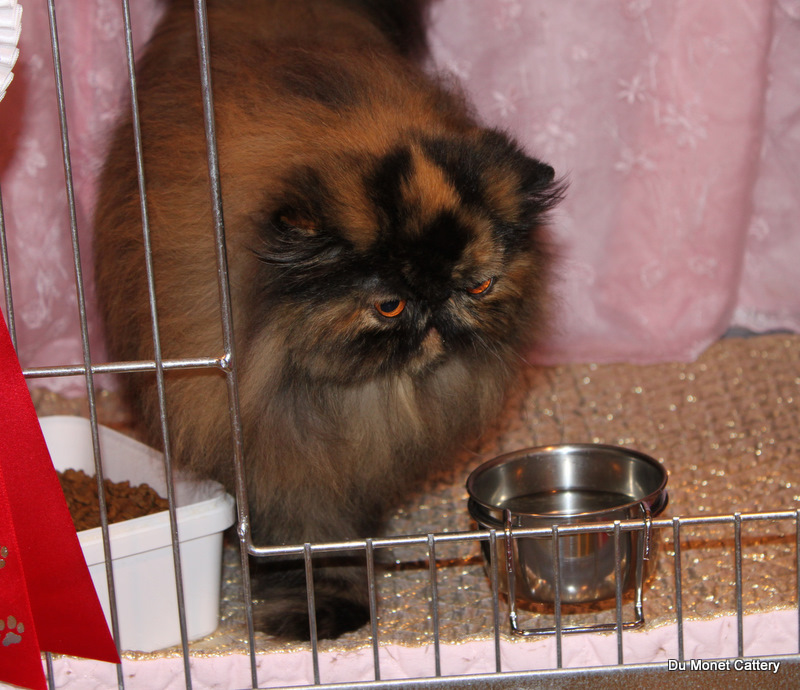 Julie BIS both days!!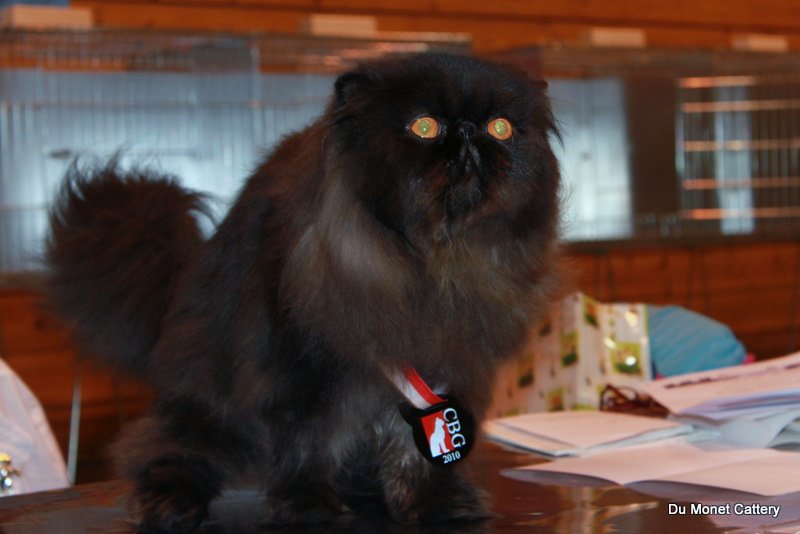 Ghost with his special price from Brazil, given to him by Anne Gro Edstrøm and Karina Bjuran on behalf of a main coon breeder in Brazil. We are so proud!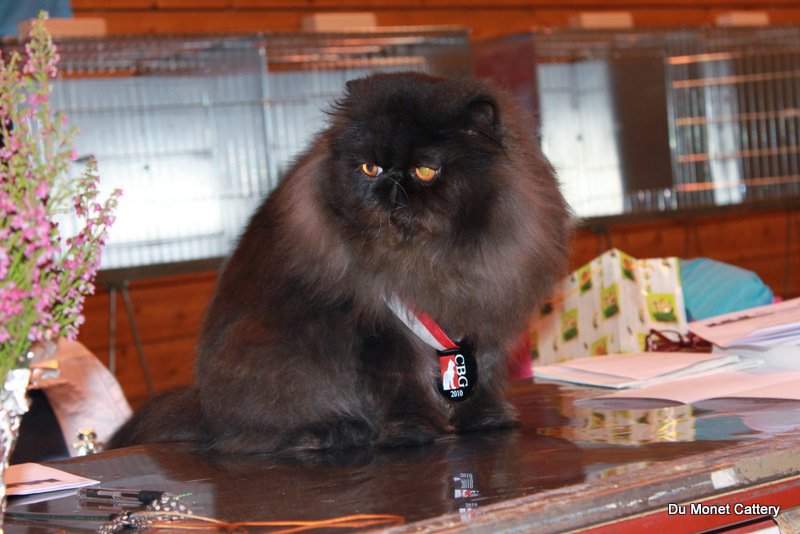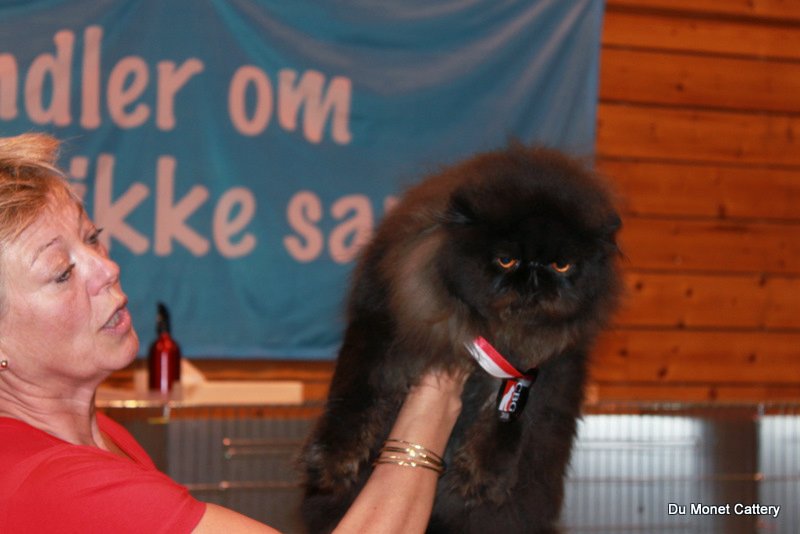 Anne gro with Ghost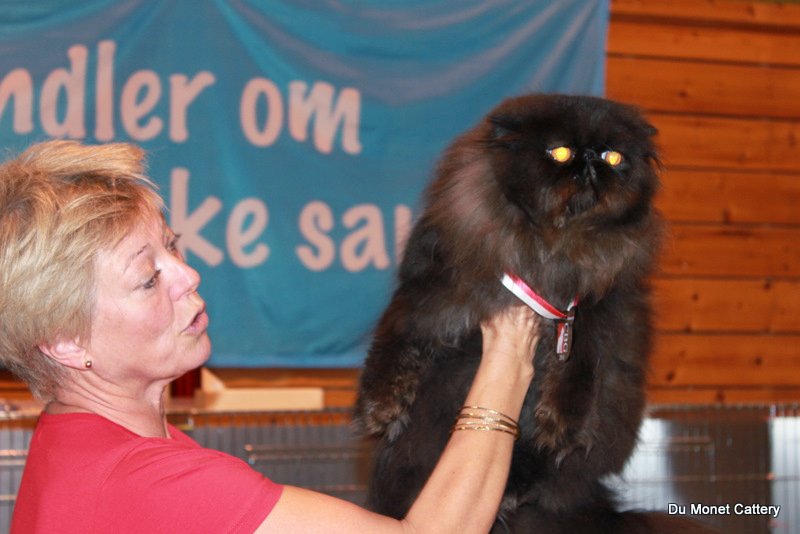 and again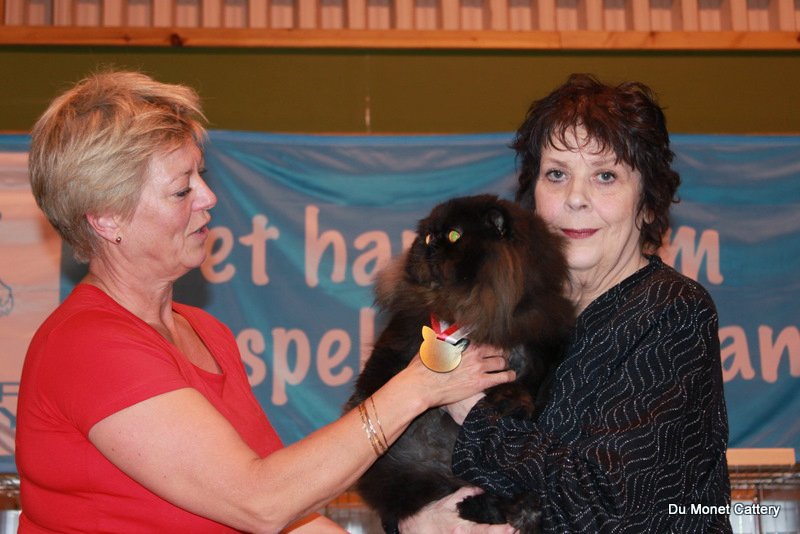 Judges Anne Gro Edstrøm & Karina Bjuran with Ghost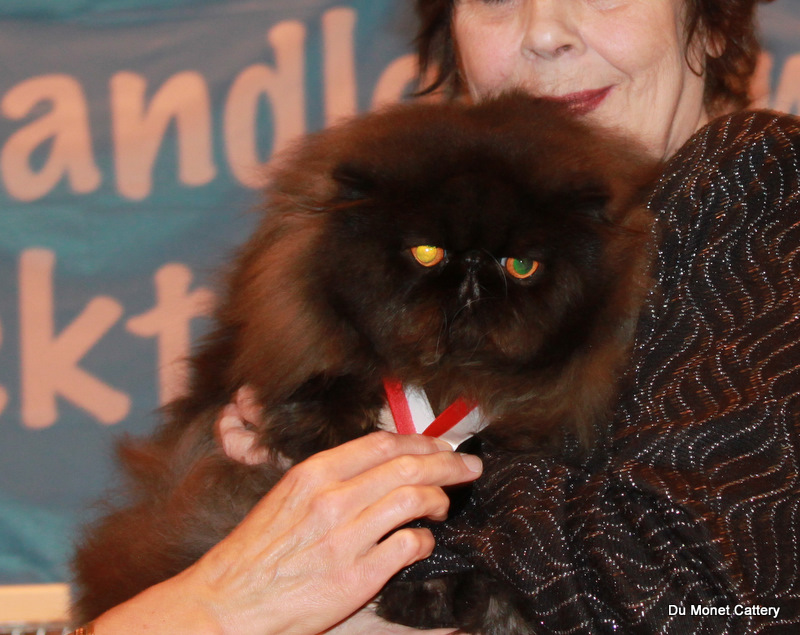 isnt he lovely!! To bad the light in the hall was very carzy, we all look reddish :-)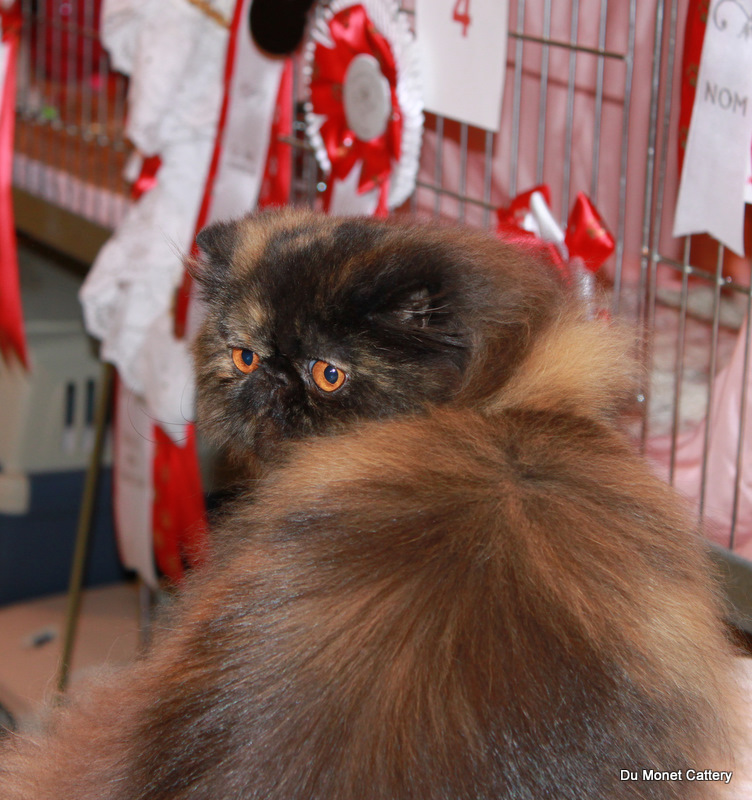 I also had my tortie DD with me at this show. She entered class 6-10 and became also BIS - both days !!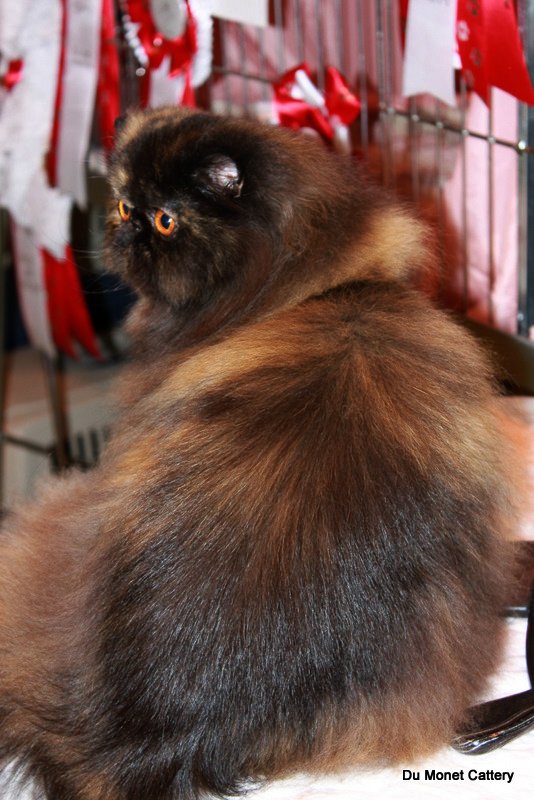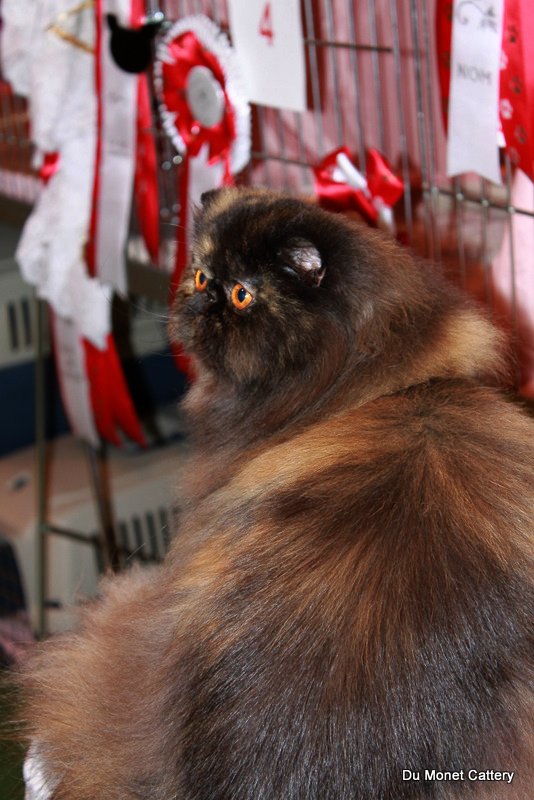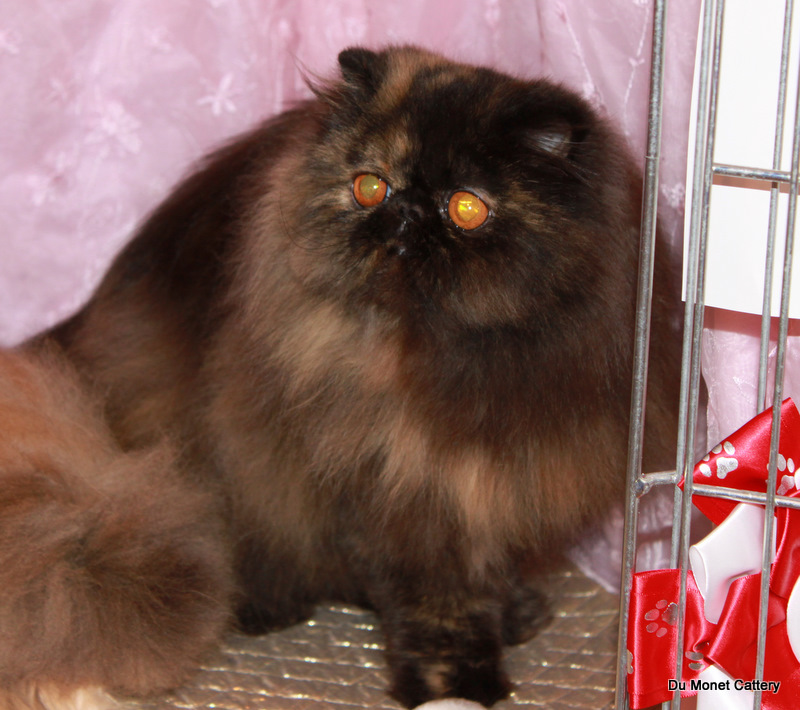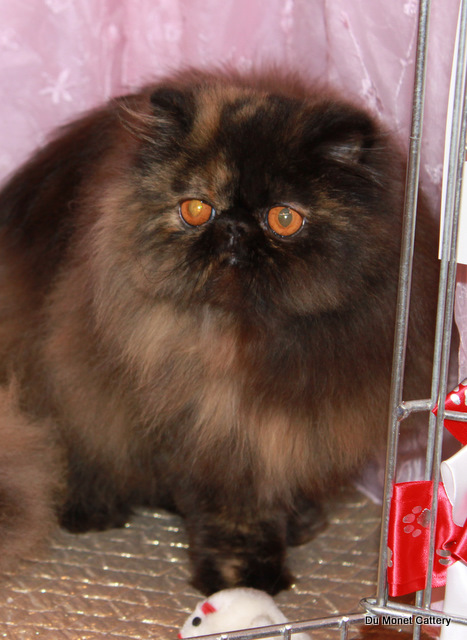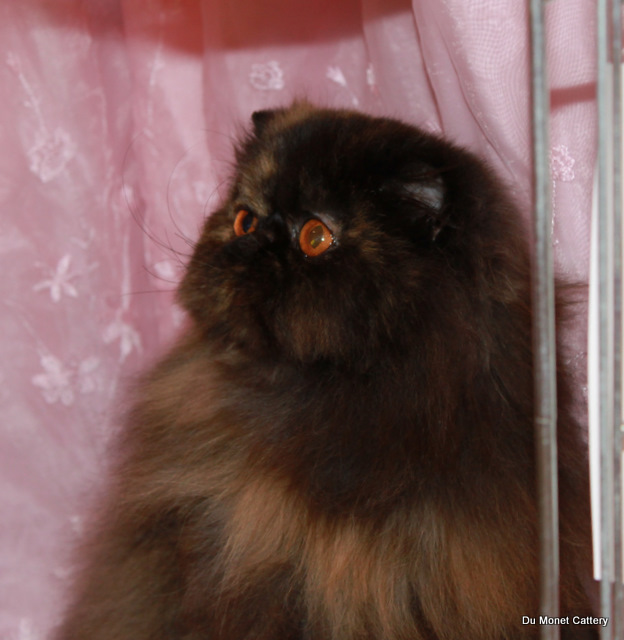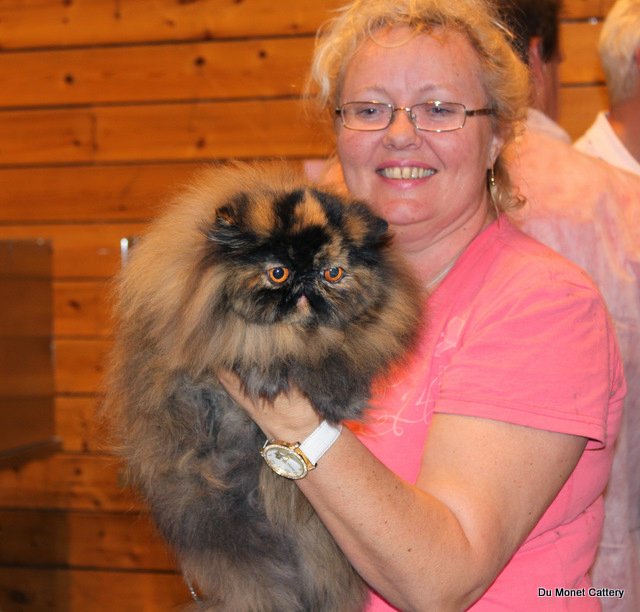 me and Julie on sunday - from panel :-)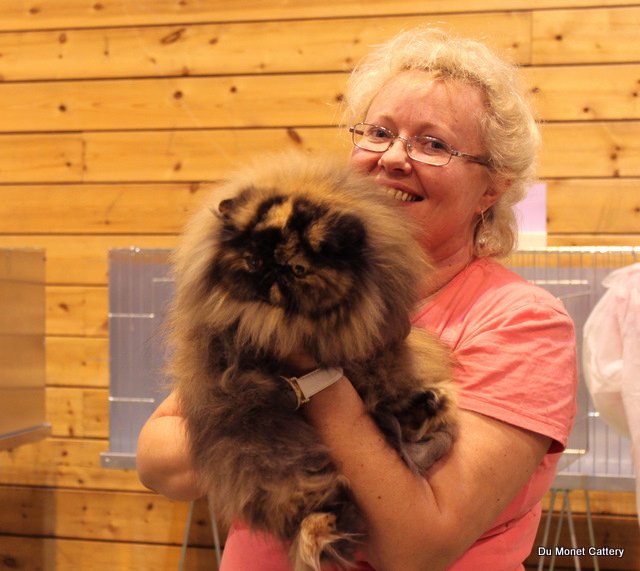 I am very happy!. I brought home 8 Best In Show these 2 days! ( got 2 BIS breeder and 2 x BIS on eatch of my cats :-)
***
This is from , Vestkystkatten.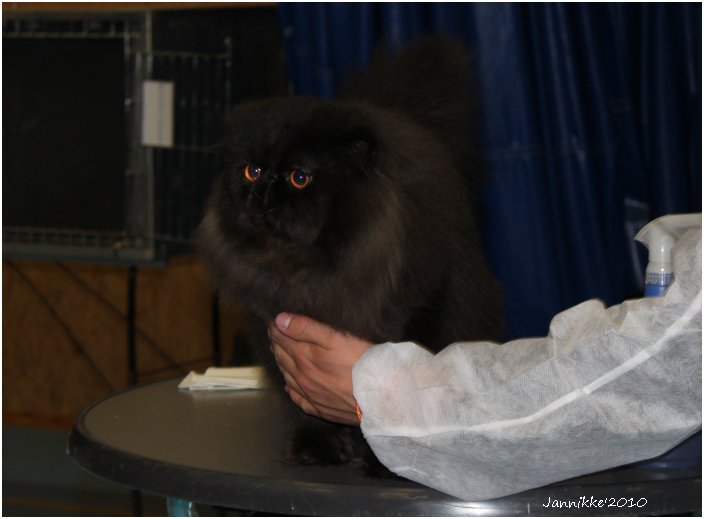 My beautiful male, IC (N) Du Monet Ghost Story became BIS all votes ( from all 4 judges) both days!!
Isnt he just pretty, my big boy!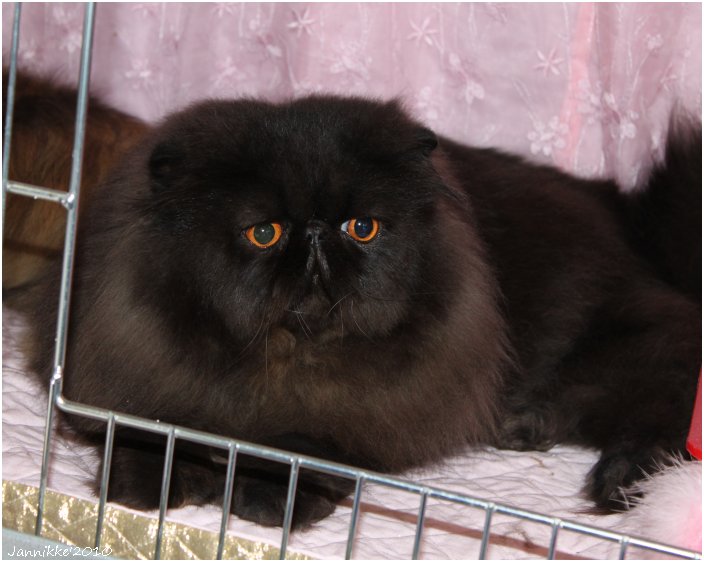 Ghost is taking a well deserved rest in his showcage after the panel :-)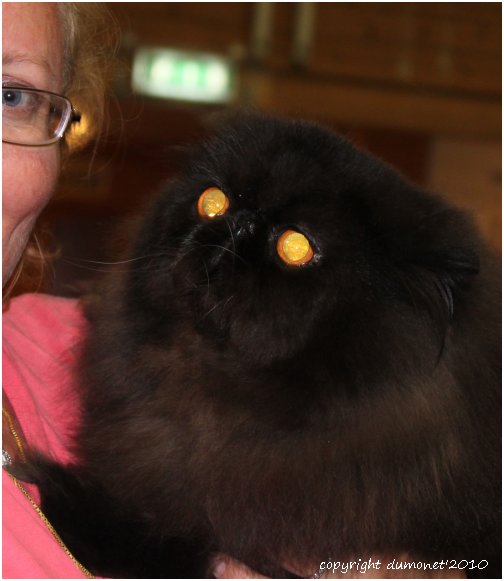 next day, nomionated and BIS again!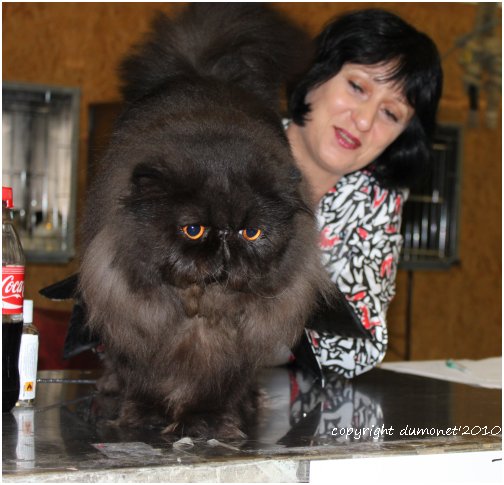 Thea Friscovec judging Ghost. He also became BIV both days.
**************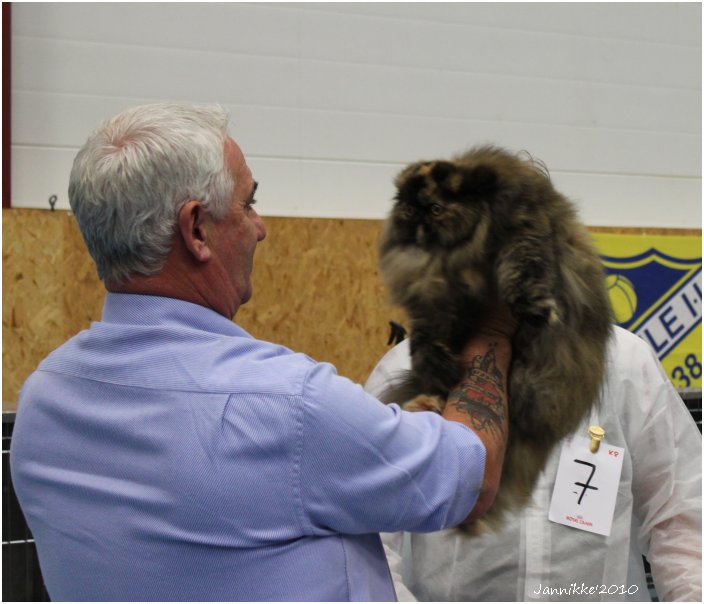 My neuter girl, here in panel with judge Henry Hornell when she is in the panel. She too became BIS both days with all votes!
IP (N) Du Monet Shine My Treasure Julie, tortie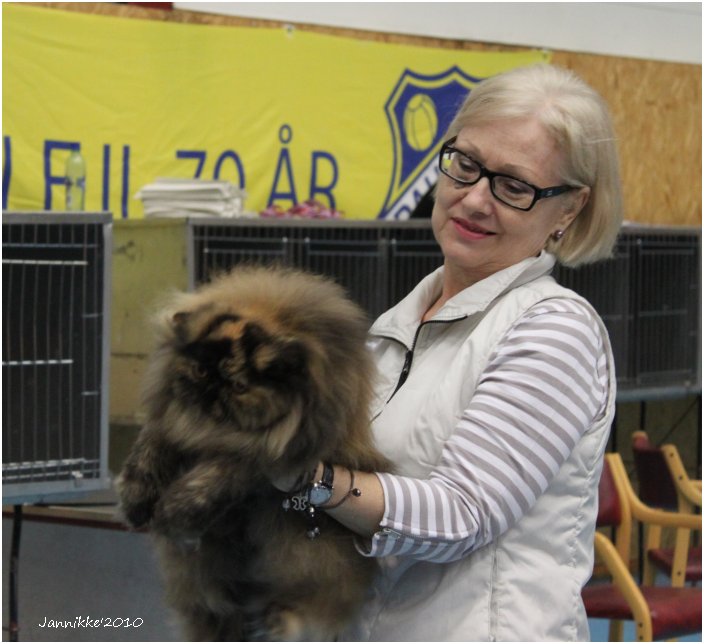 Here is Steph Bruin who judged her on sunday ( Thea Friscovec judged her on saturday) , and they both loved her :-)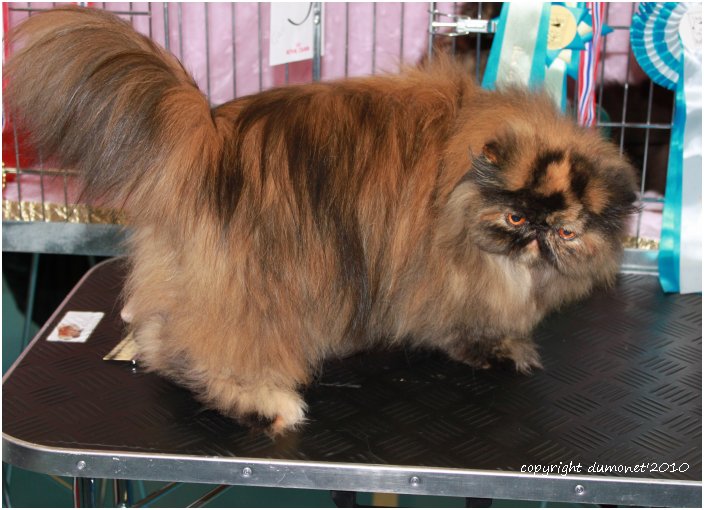 my princess!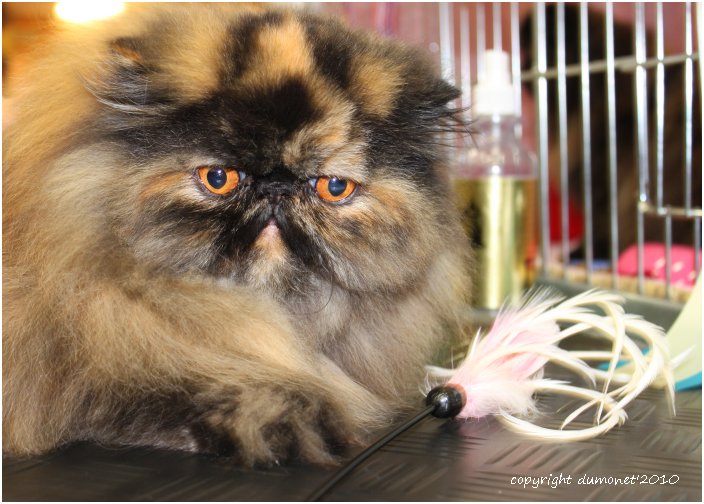 Isnt she just adorable!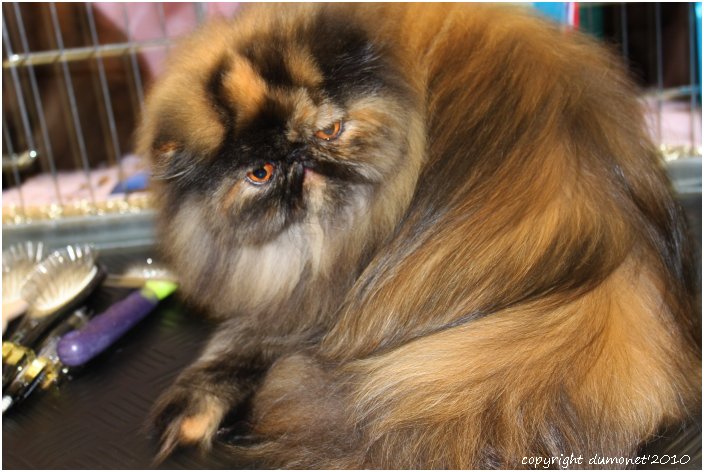 mommys girl!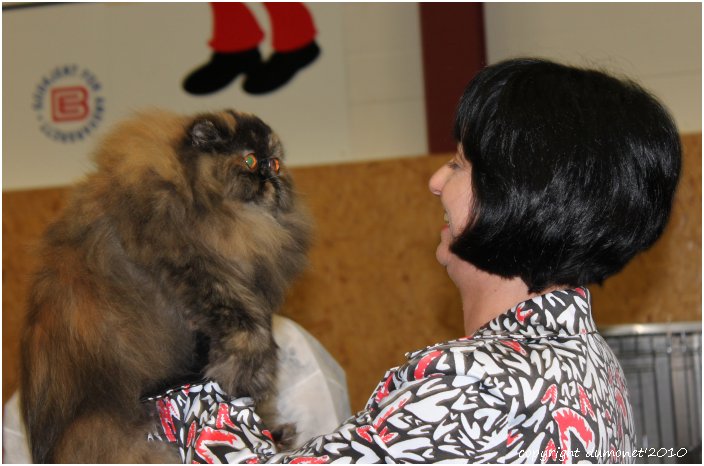 Thea Friscoved judged her on saturday - here from the panel!
********************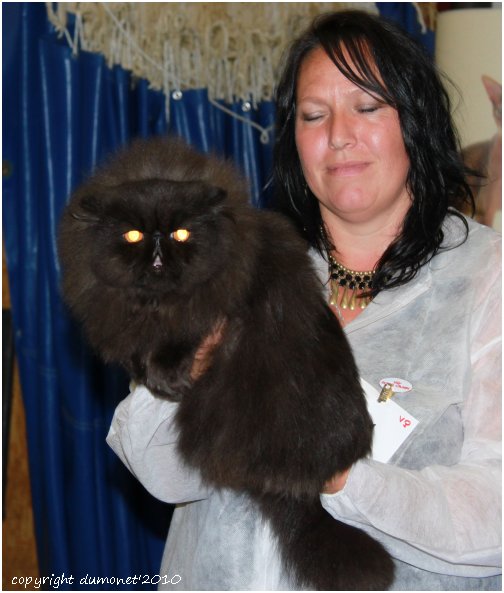 My black female GIC (N) Du Monet The Devil Wears Prada NFS
Nominated both days and BIS on sunday.
She is always "talking " so therefor not many photos taken of her....
*************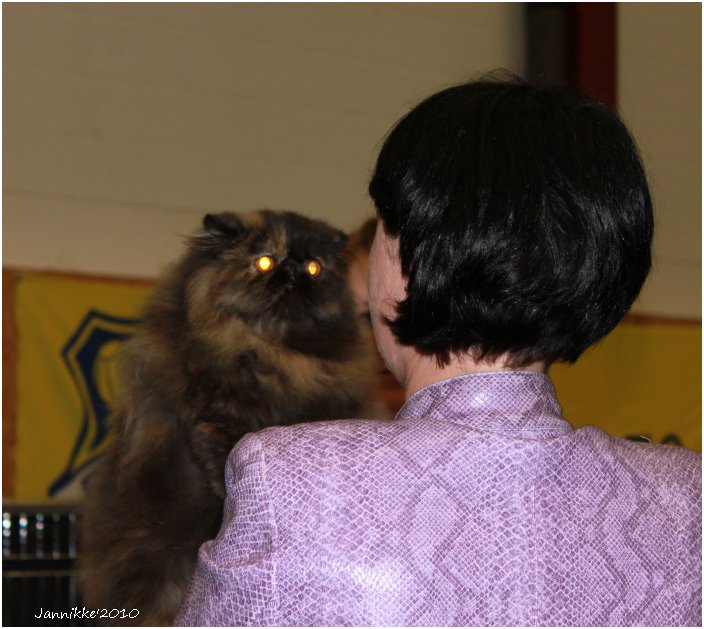 Here is her daugther, first time showed!
BIS 6-10 months both days!! Saturday all votes, and sunday 3 votes!
(N) Du Monet Devil In Disquis NFS, tortie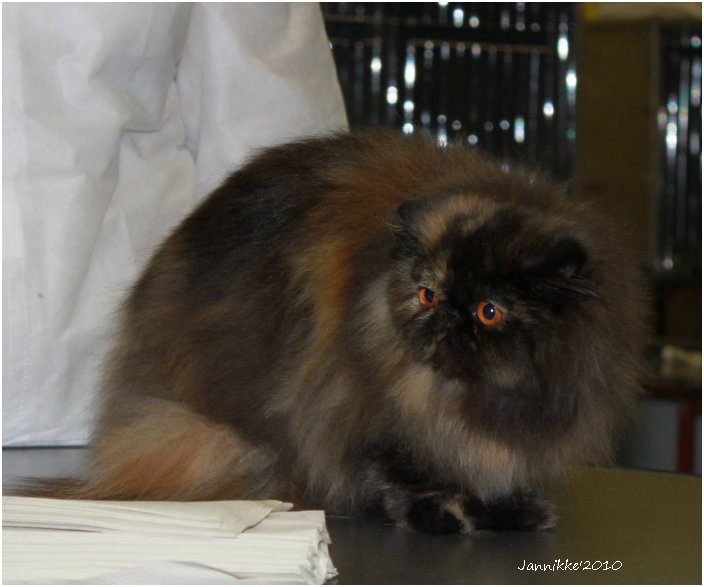 more from panel...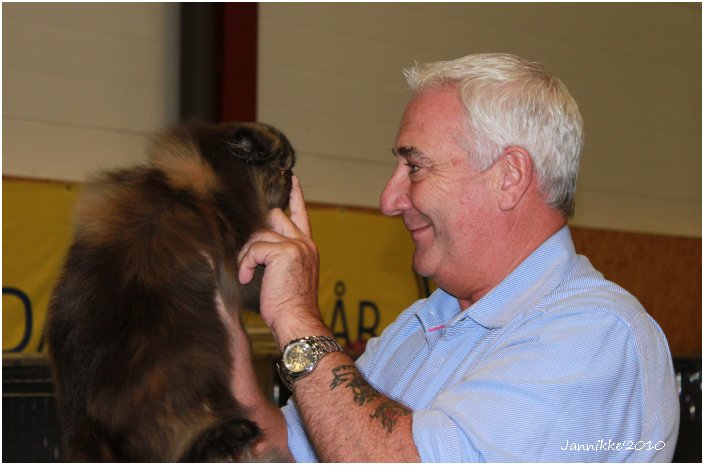 and more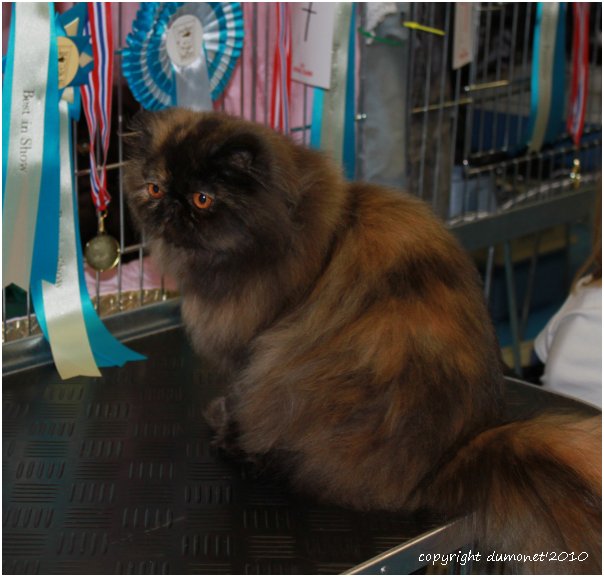 isnt she just lovely !
I love this babygirl :-)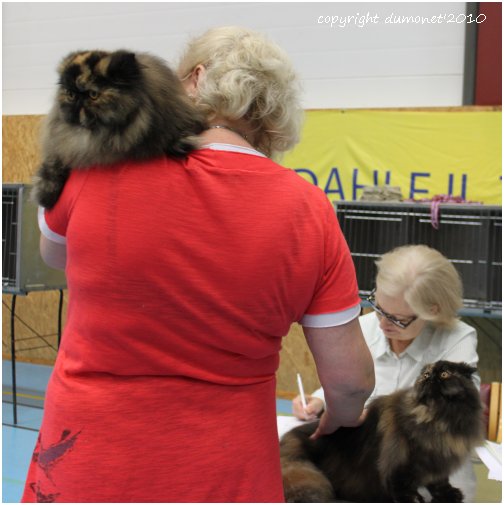 my girls are judged by Steph Bruin on sunday- she like them a lot.