~Copenhagen - World Show 2003~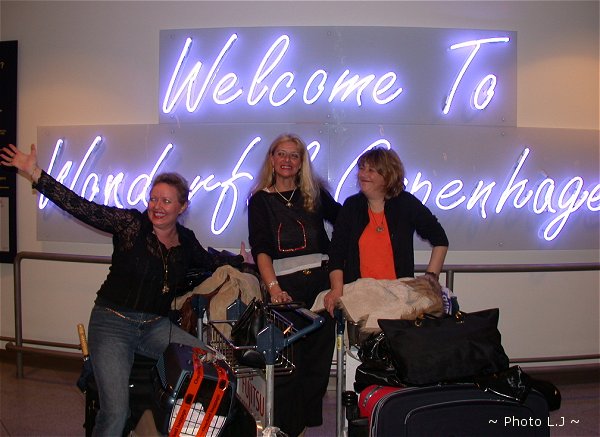 At last in Copenhagen, ready to enjoy the weekend at the World Show 2003!!
Me on the left, Mary Ann in the middle and Karin on the right, all smiling for this adventure!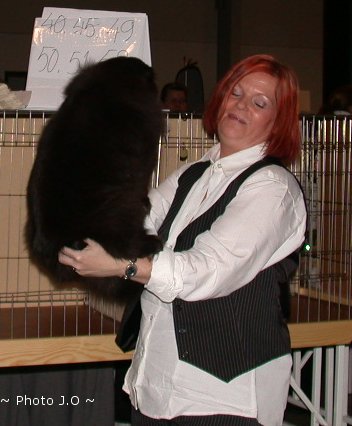 Then we have started! Hanna Jensen is here smiling over our precious black male
COY'01 EC Du Monet Juli'n NFS.
Best among the black males and up again for nomination.
It stood between him and a cream white male who ended up as WW'03 adult.
Sorry I did not get any good photos of that gorgouse World Winner male!
Standing on the table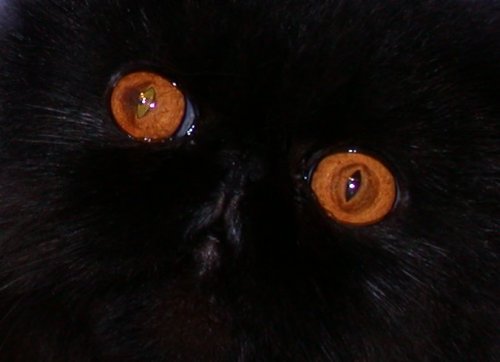 My beautiful black girl was BIV among so many gorgeouse black males and females!
GIC Du Monet Kiss'n In The Dark, BIV adult!
She was also up again for nomination .2th best female on Hannah Jensens table!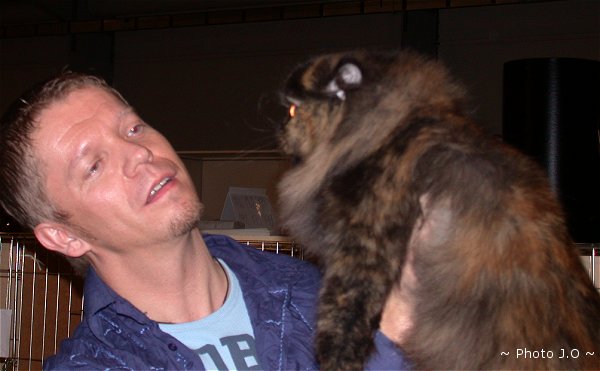 Veikko Saarela judging my beloved tortie TrÍsor, who he took for BIV T and NOMINATED her as well!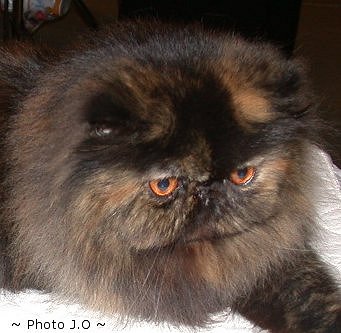 And here she is, EC Du Monet TrÍsor NFS
BIV total and Nominated for BIS at WW'03
He also voted for her in the panel.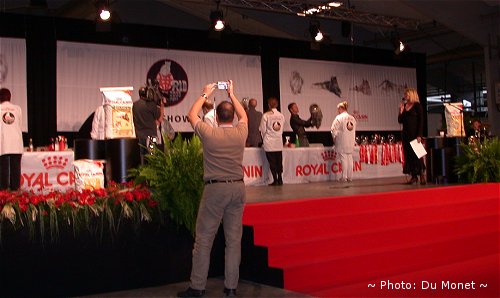 From the panel, Veikko Saarela on the right holding TrÍsor
***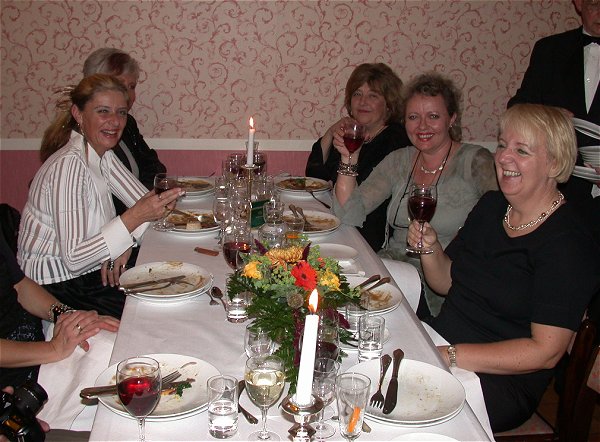 And of course we had to be at the galla dinner in the evening:-)