SunnmÝrskattens Show in 2002 and The COY Awards for all the winners in 2001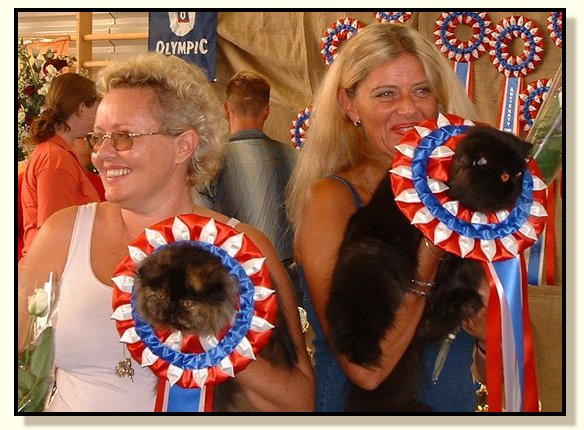 Here are we proudly presenting the COY winners from 2001!
Me on the left with with my tortie, EC Du Monet TrÍsor NFS - COY # 2
and on the right, Mary Ann with our black male, EC Du Monet Juli'n NFS - COY # 1
The same year theire father EC COY'99 Du Monet Sun Dancer was COY Neuter #2
(and the year before he was Neuter #1)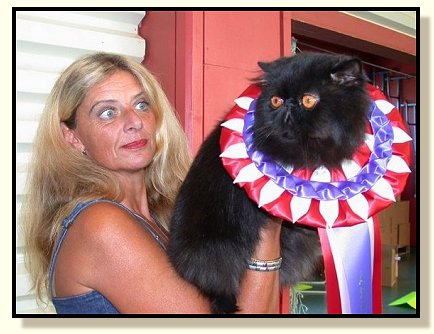 Another photo of Juli'n here hold by "mom" Mary Ann.
He was also Best In Show both days at this show!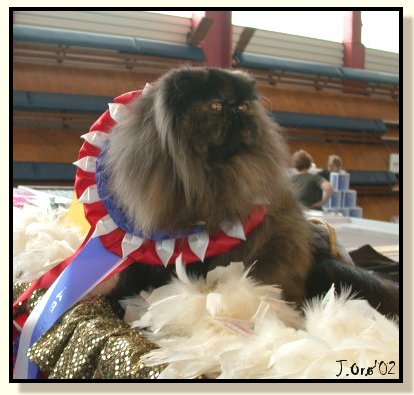 And his older sister TrÍsor was Best In Oppersite Sex both days!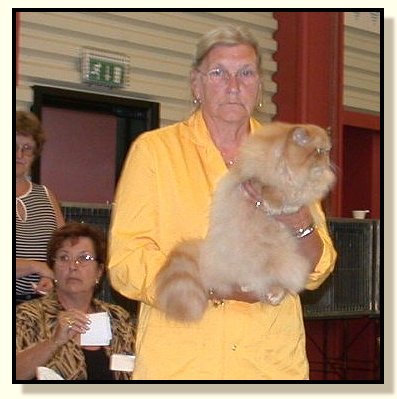 I also had some youngsters at this show who did well
like my young red boy Du Monet Giorgio Armani, who was BIS 6-10 months on Sunday.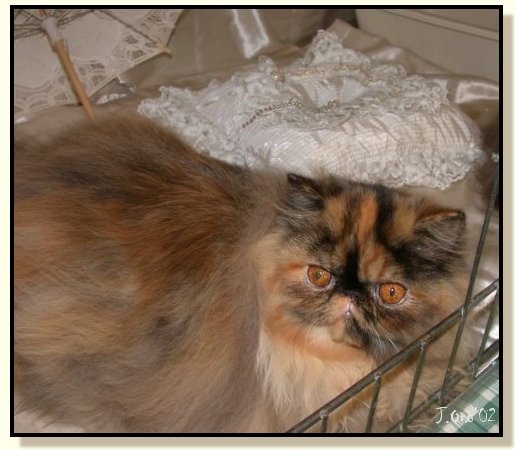 and his littersister, Du Monet Scandal NFS was BIV and BIS 6-10 months on Saturday.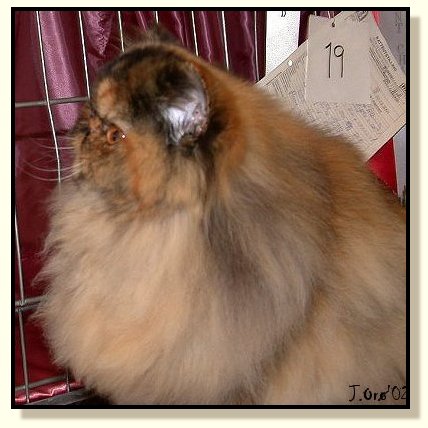 This tortie, Du Monet Champagne showed also in 6-10 months was BIV on Sunday.
She is owned and showed by Hilde Merethe Schjelderup/Cometcats