Roraks Show 2003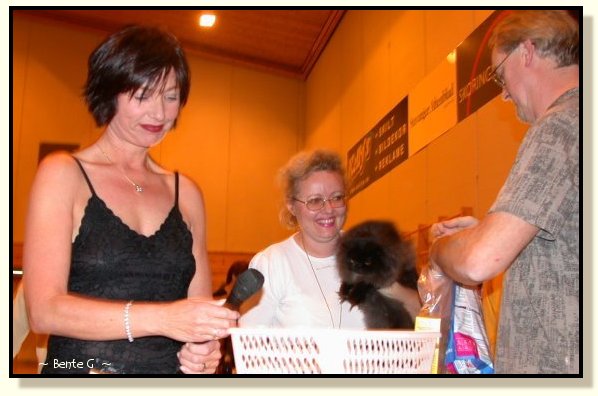 Me with Du Monet Secred Treasure, Best In Show both days in 6-10 months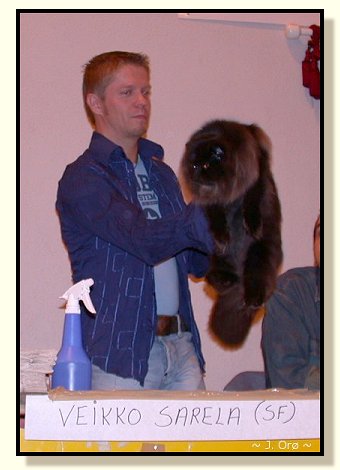 Secred Treasure in panel. He got all the votes.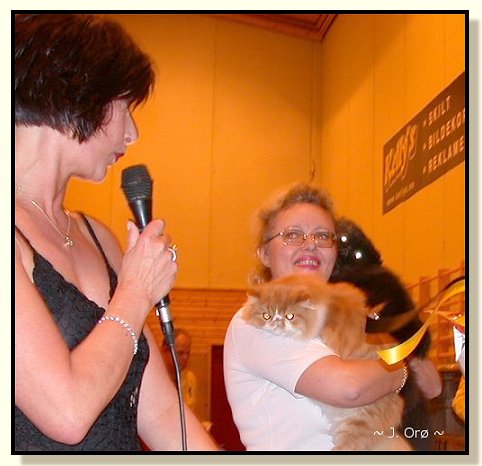 Here I am holding BIS and BOX winners on sunday,
EC Du Monet Juliān NFS, black male -co-owned by Misty ( where he also lives) and my young female,
Du Monet Guess, redspotted white.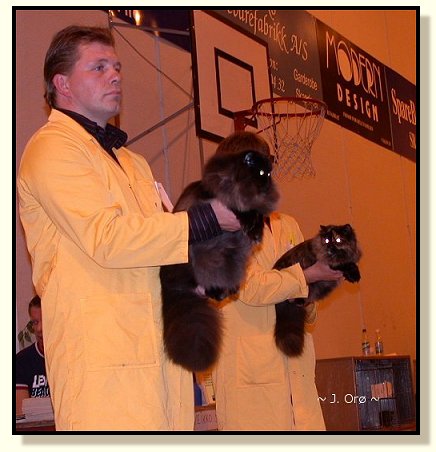 Two littersisters in the panel against each others.
Du Monet Secred Treasure, the bis winner and his sister Du Monet Tessie,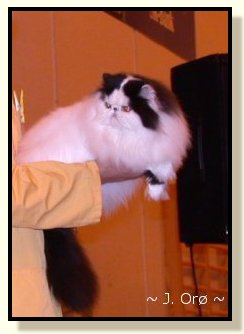 My neuter girl, Pr. Du Monet Vandetta in the panel.
She was BOX on Saturday and BIS on Sunday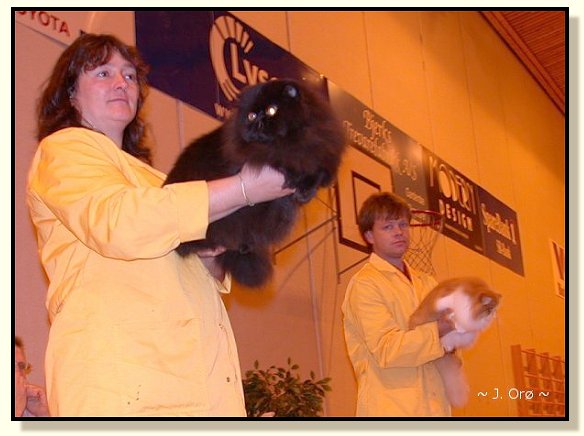 Juliān and Guess against each other in the panel on Sunday. BIS and BOX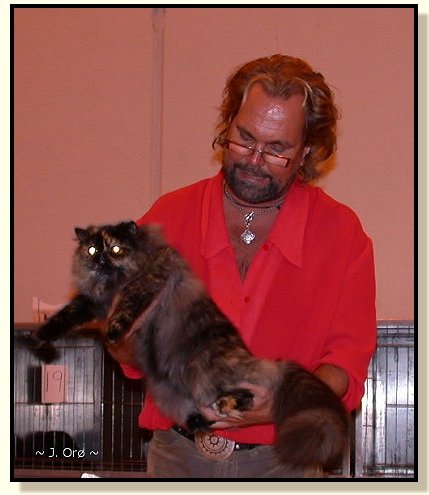 Du Monet Tessie, nominated one of the days.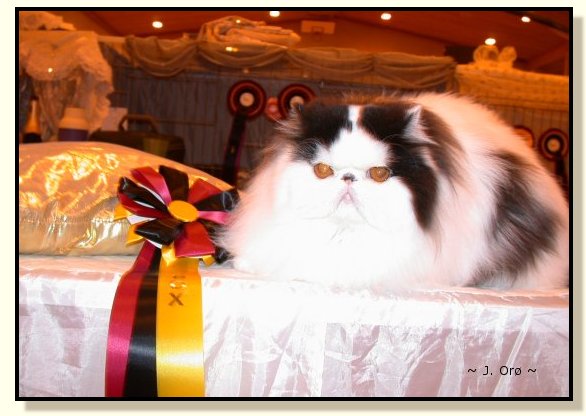 Vandetta on saturday when she was Best In Oppersite sex.
Best Breeder Cat I: Du Monet