~ Jśrkatten 3 & 4th of April 2004 ~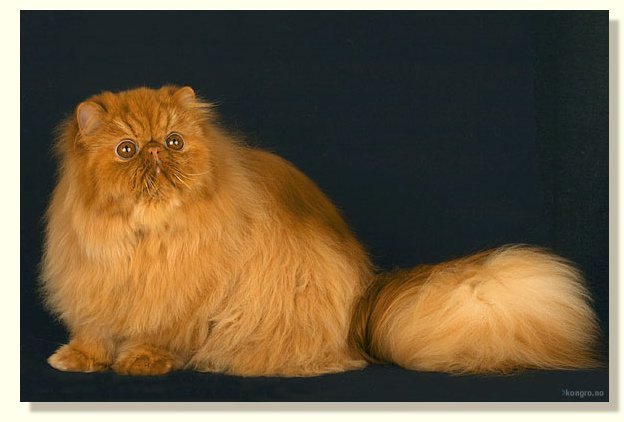 Our new import, Sumava's Challenger, red male did great on his
first shows in Norway!
On this db. show in Stavanger he was BIV total and BIS 6-10 months both days!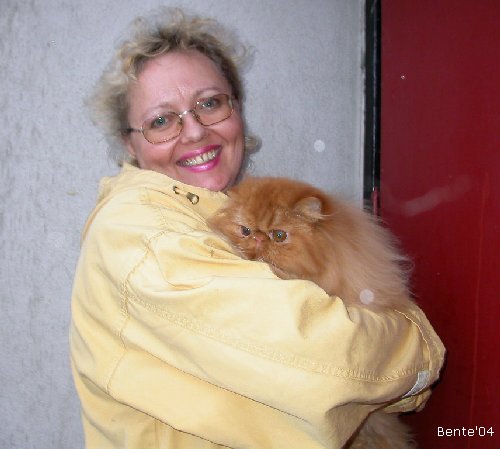 Here I am happy to hug and hold the "spanish boy" of ours :-)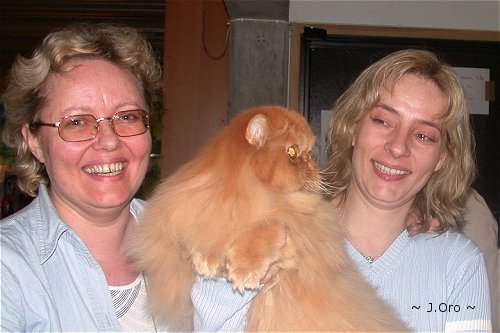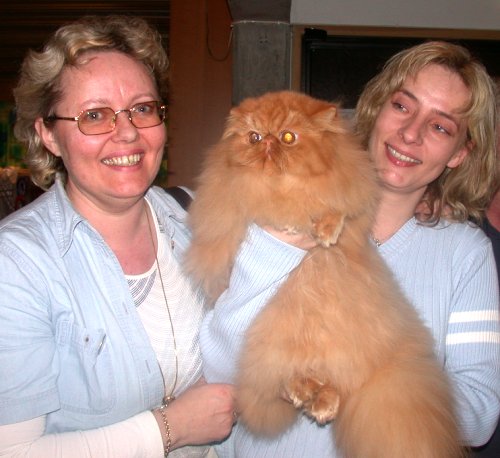 Two very , very happy owners with our dreamboy!
Me on the left and Bente on the right.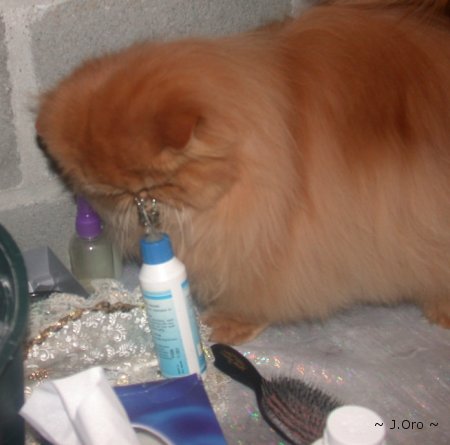 "hmmm..what's this...hmm..if I lift it up, maybe it move"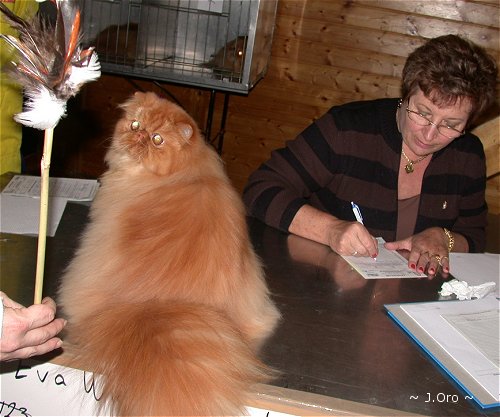 " what am I doing here?"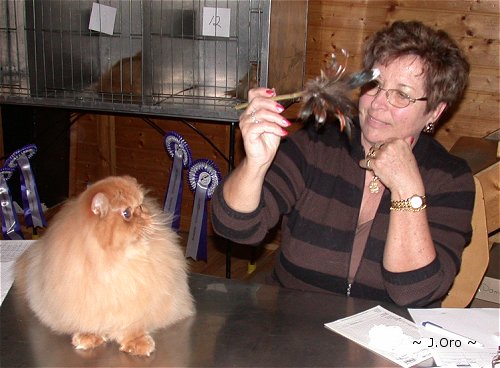 "oh, she is a judge!...ok, better make a good impression then"
"If I just lay here and behave, maybe she likes me"
"Oh yeas it helped! She was in love with me, and wrote many hearts on my paper, thas nice"
"Okey, let see, is this a sweet open expression?? "
Day 2
"Yeas I know, I am very short and cobby" PS mr. judge - dont you
think they see's it without you showing it? "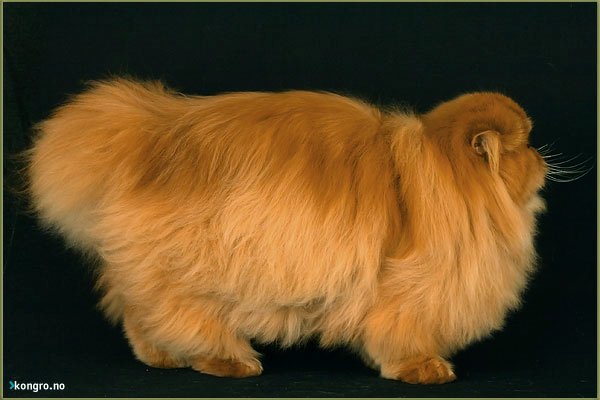 "Here you all can see me in profile, this photo is taken by Roald ( kongro.no ) he's the king of photograph's !!"