Hansakatten 18/19 October 2003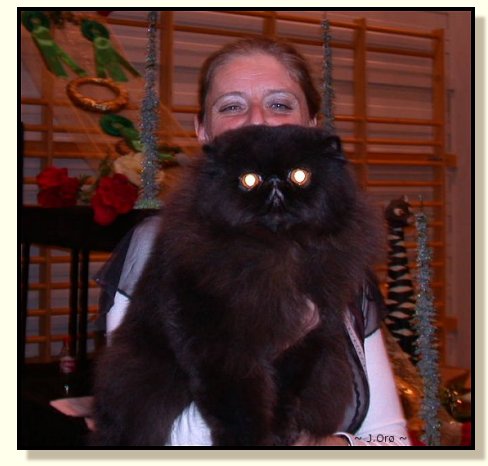 BIV, NOM, Best In Show, Best Persian and Best Clubcat both days
EC Du Monet Juli'n NFS, black male
Here hold by Mary Ann/Misty
He is co-owned by Misty and Du Monet, and lives with Mary Ann and her family.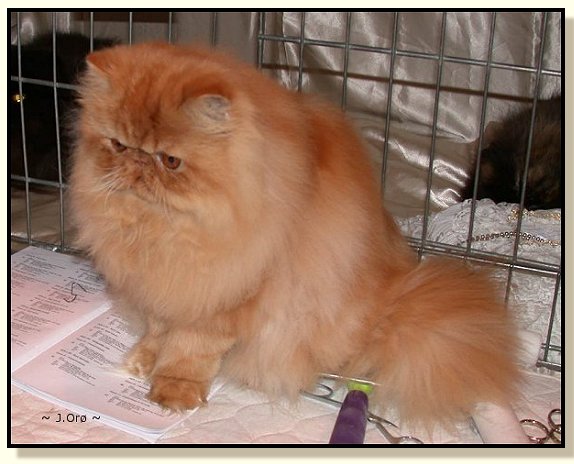 BIV, NOM and Best In Show 6-10 months, both days
Du Monet Breakfast At Tiffany's, red girl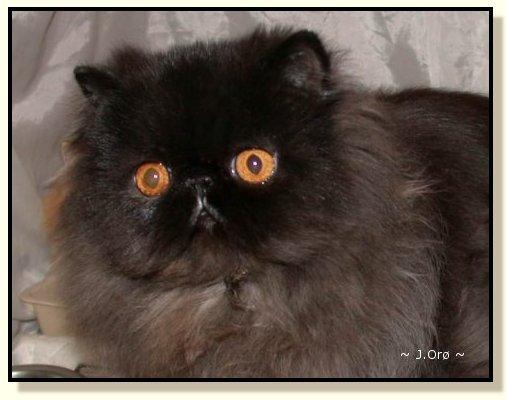 And her litterbrother Du Monet Secred Treasure was BIV, kitten/junior and Nominated for BIS both days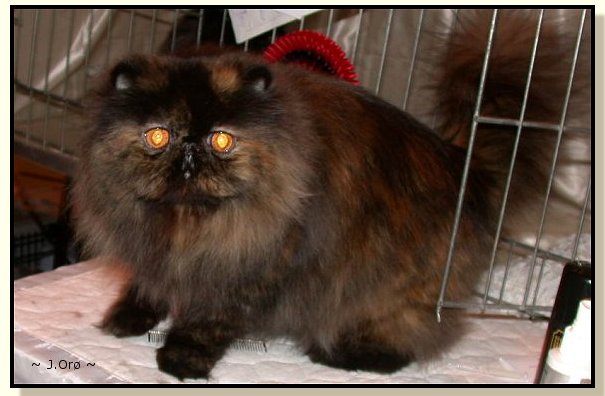 This is Tiffany's and Treasures mother. She was BIV and Nominated for BIS on saturday.
EC Du Monet TrÍsor NFS, tortoise at 6 years.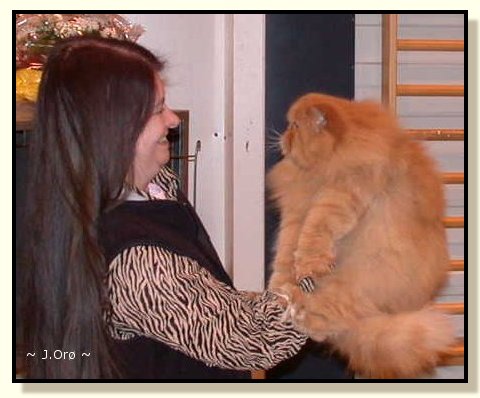 Her father, EP/EC Du Monet Sun Dancer was BIV neuter, BIS neuter,
Best of Best Neuter and Best Neuter Clubcat
on saturday.
On sunday he was Best in Show Senior, BIV neuter and Nominated for BIS.
Proud owner is Gerd Steinsland/AnÍma's, Bergen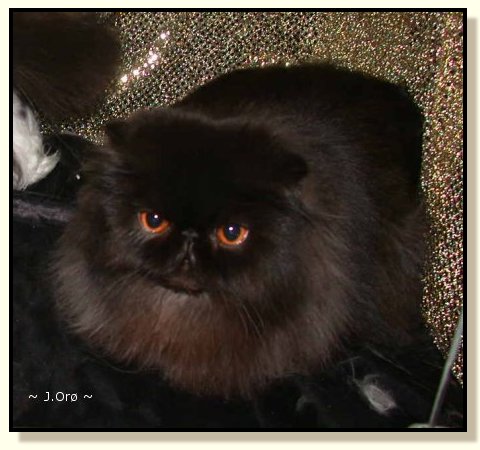 GIC Du Monet Kiss'n In The Dark was best black female both days and nominated for BIS on saturday.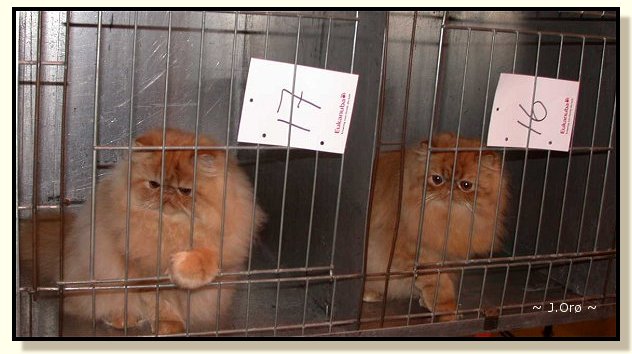 Two red Du Monet girls, Tiffany and Donna Karan
Donna is living at Misty Persians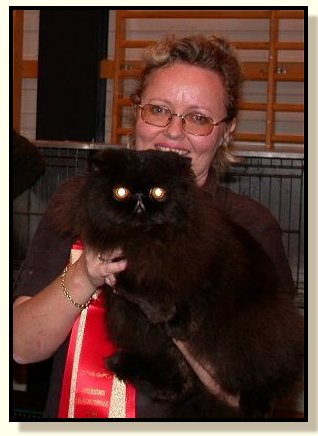 Me and Juli'n after the Best of Best.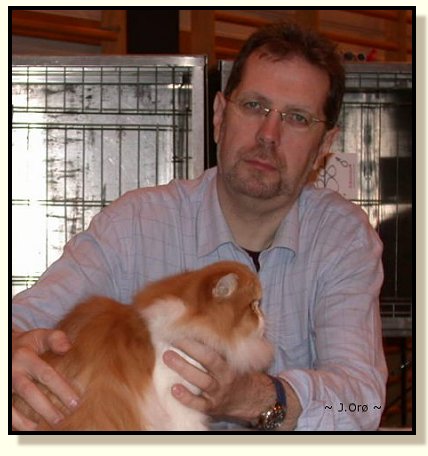 Ch. Du Monet Guess got her Champion title on sunday.